This was a "King/Queen Of The Beach" tournament in Williston on 30 June 2012. I set out to shoot pictures of players scrambling to get to the ball, but it is difficult to stay focused on plays that happen rarely. Some match-ups were not conducive to such shots, and the sun kept me in the shade and away from the women for the most part. I put the best ones at the end. Here are the best 121 of the 250 or so that I shot. All photographs are copyright by Jon Bondy.

If you want larger versions of a particular shot, please get in touch with me (jon at jonbondy dot com).

Be sure to check out the other VB pictures I have on my site!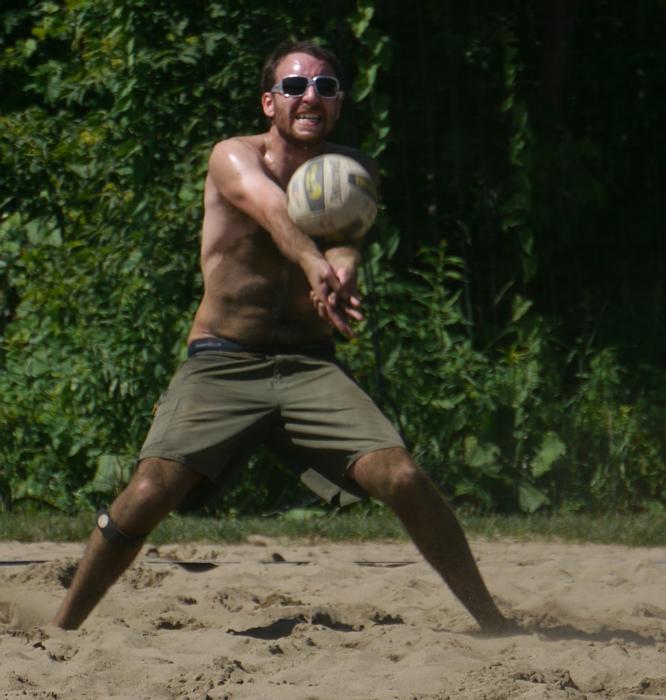 The dark background was a challenge at first, but some of the shots are the more dramatic for it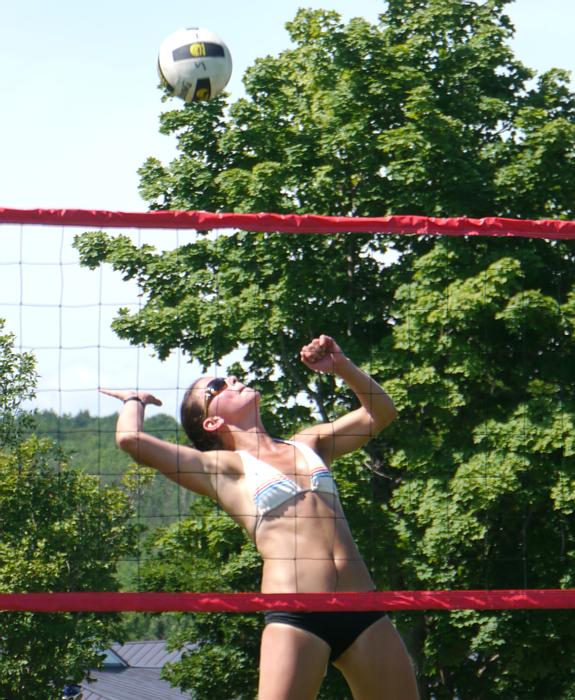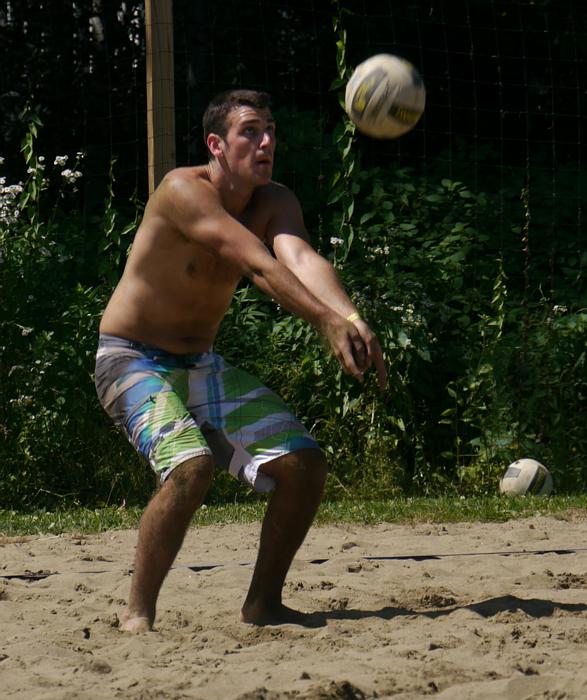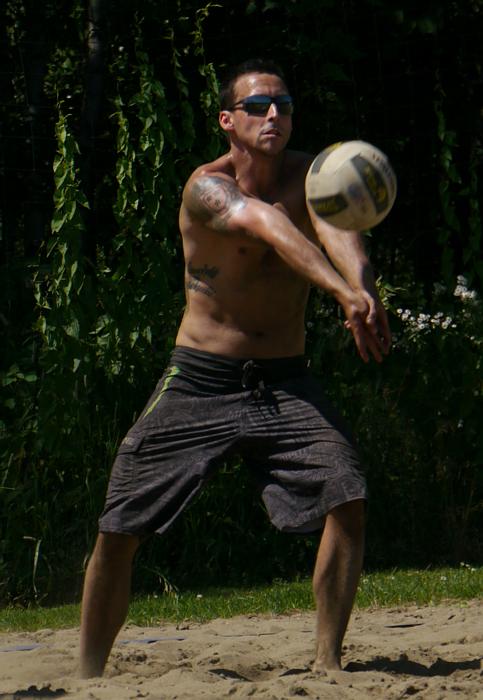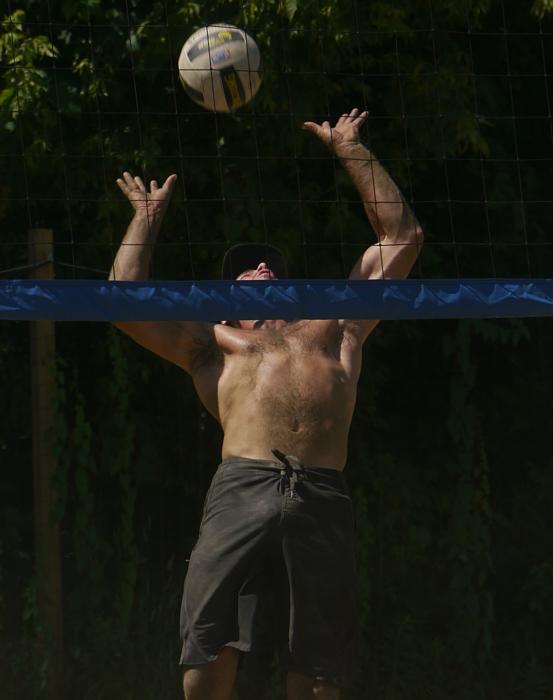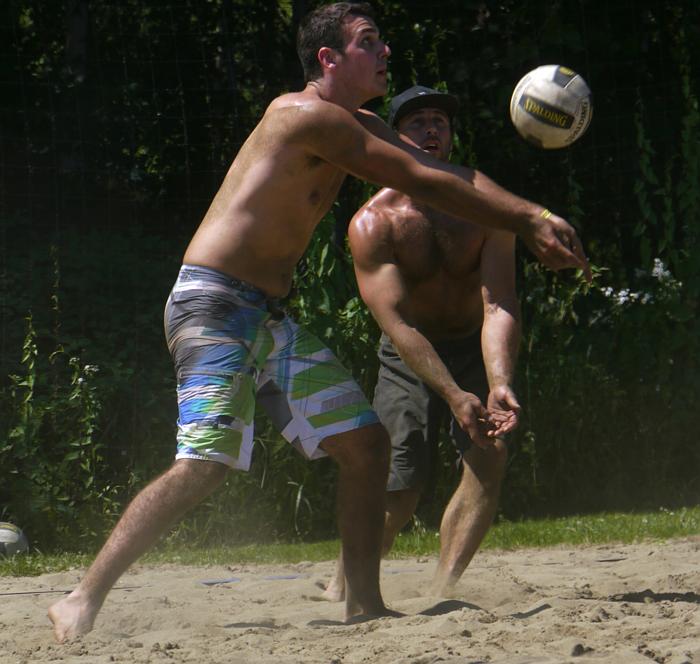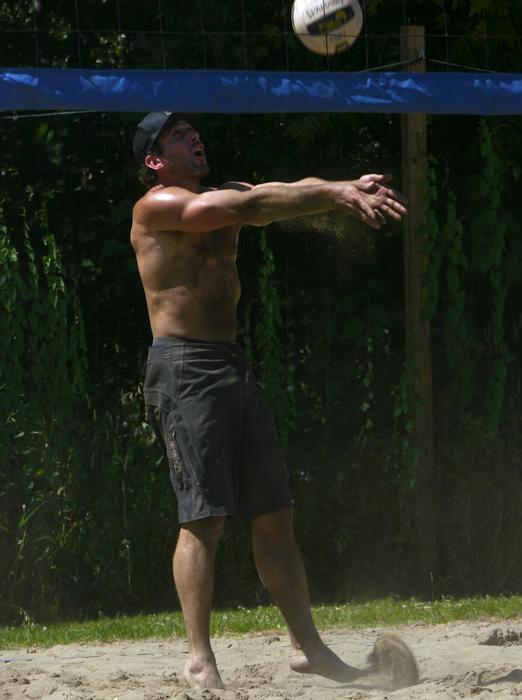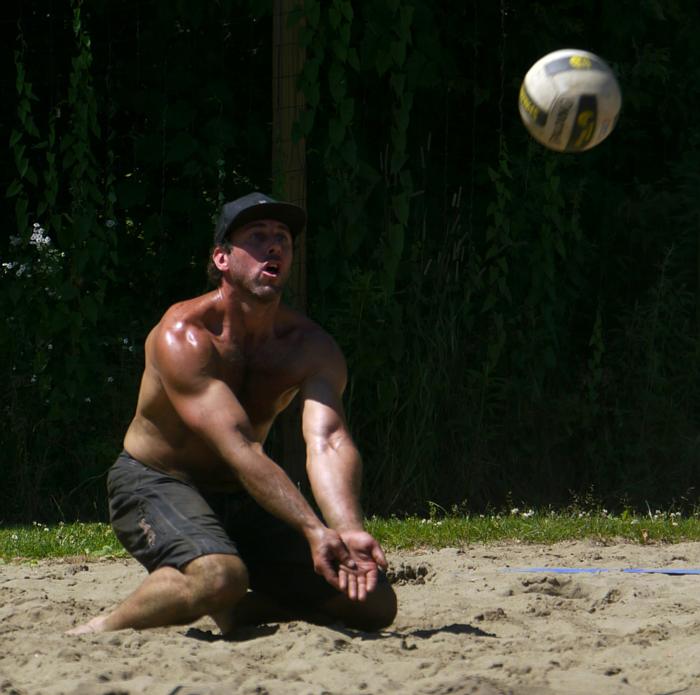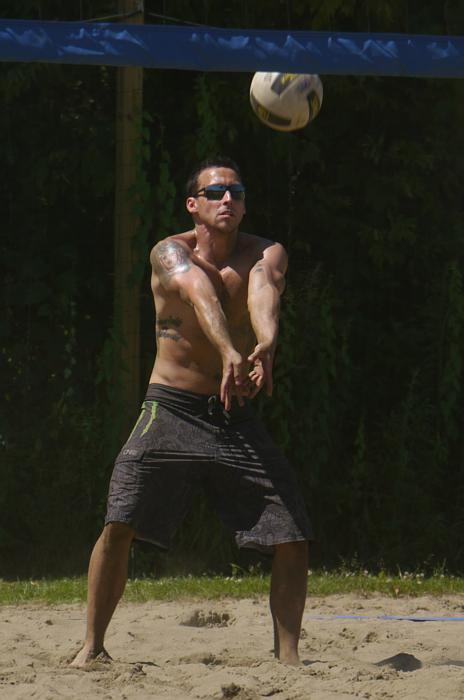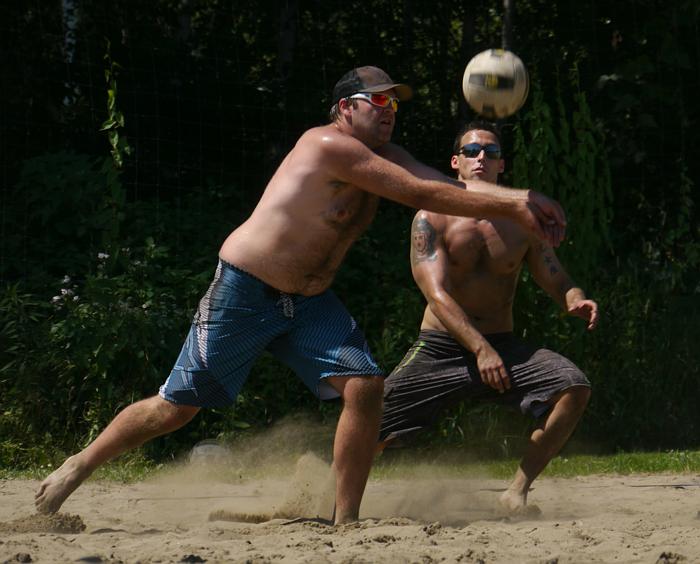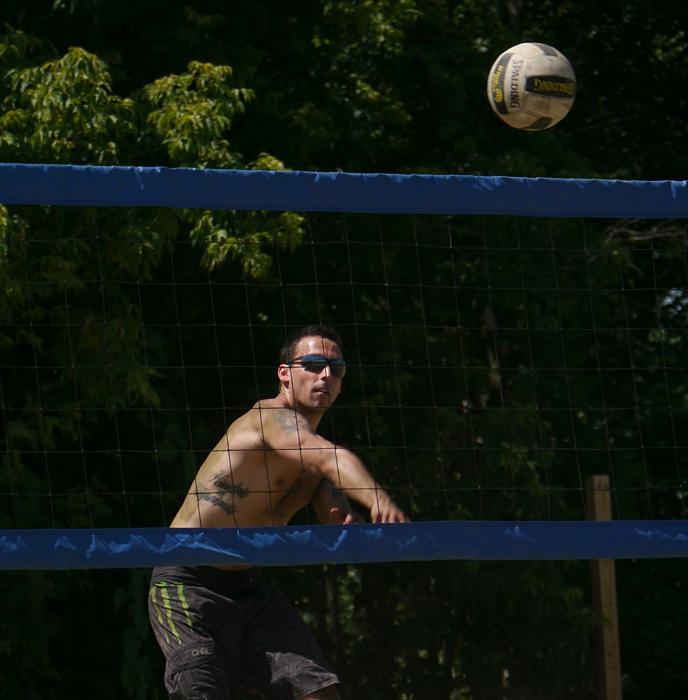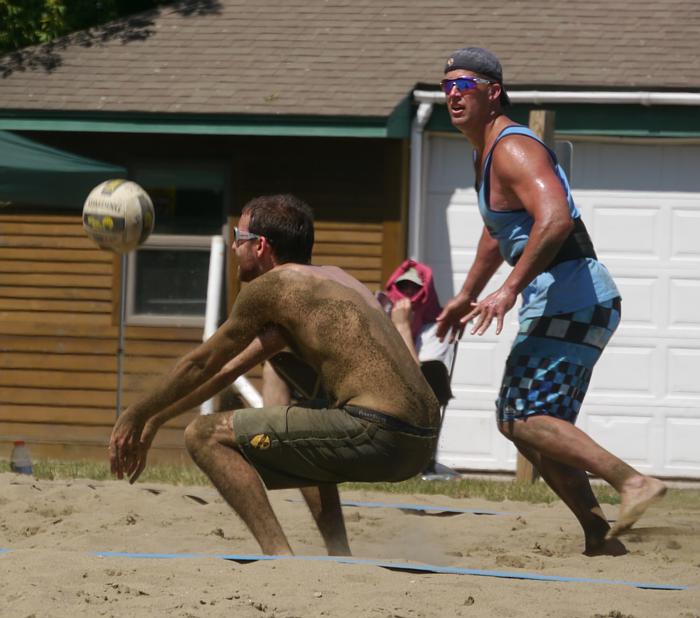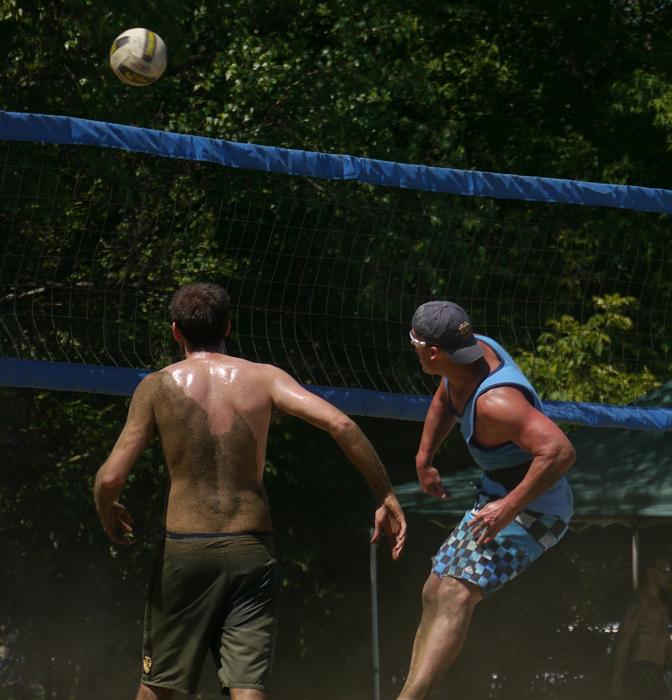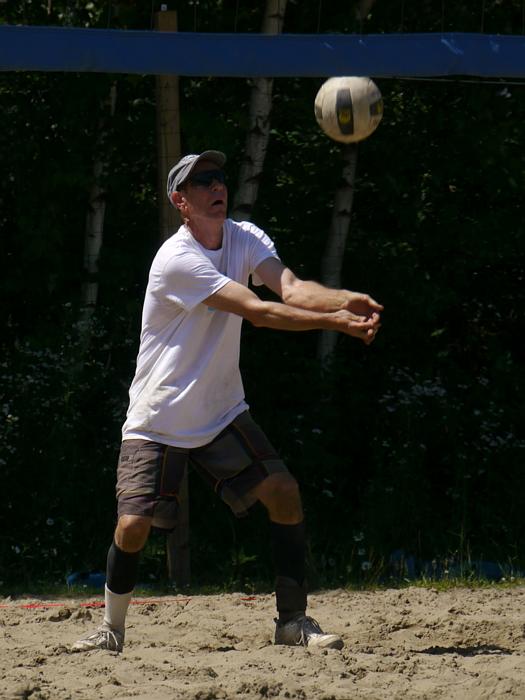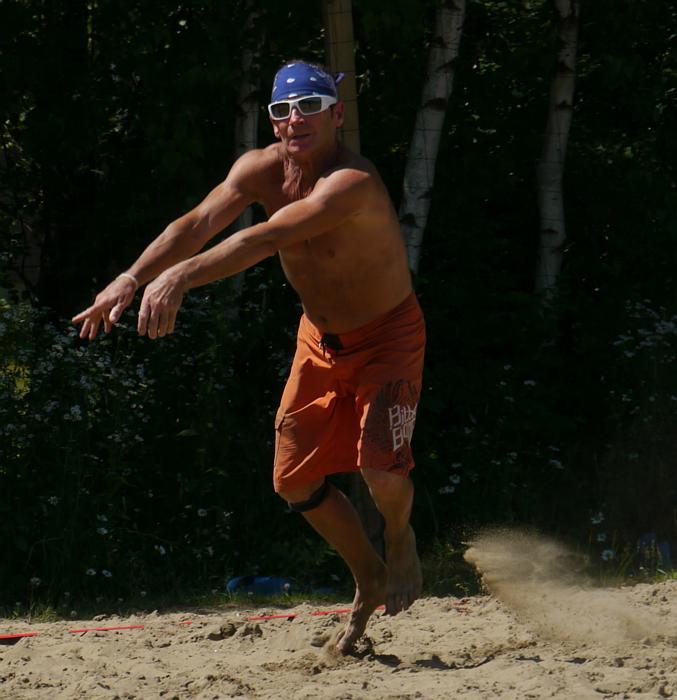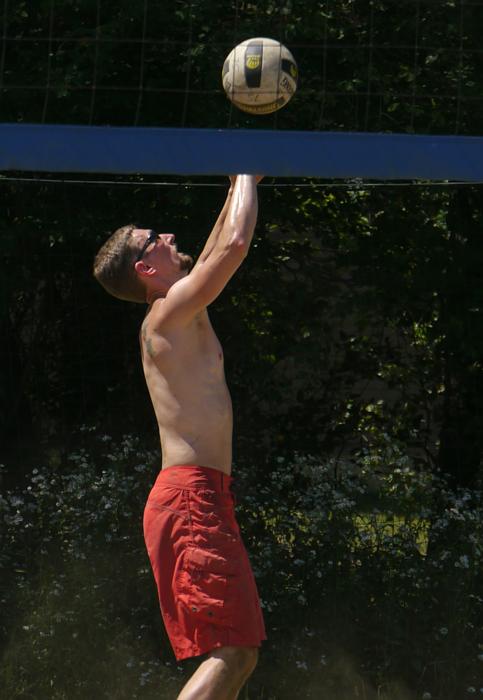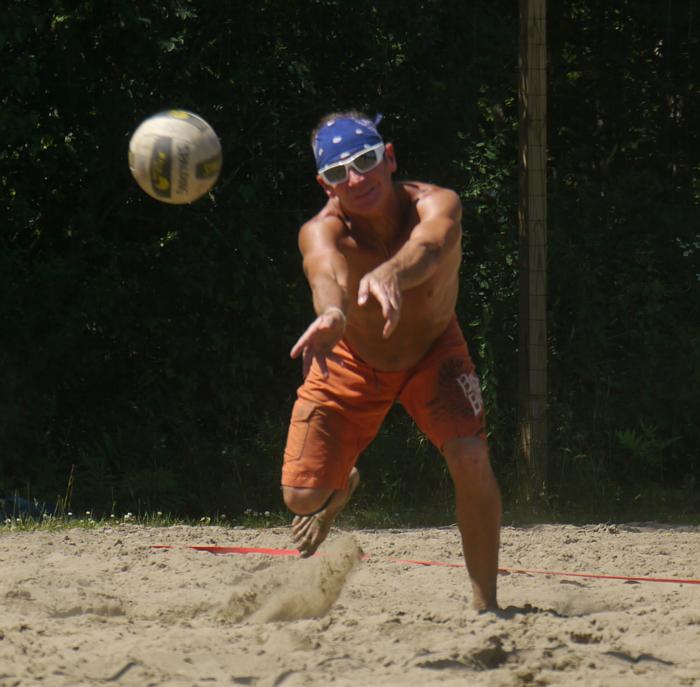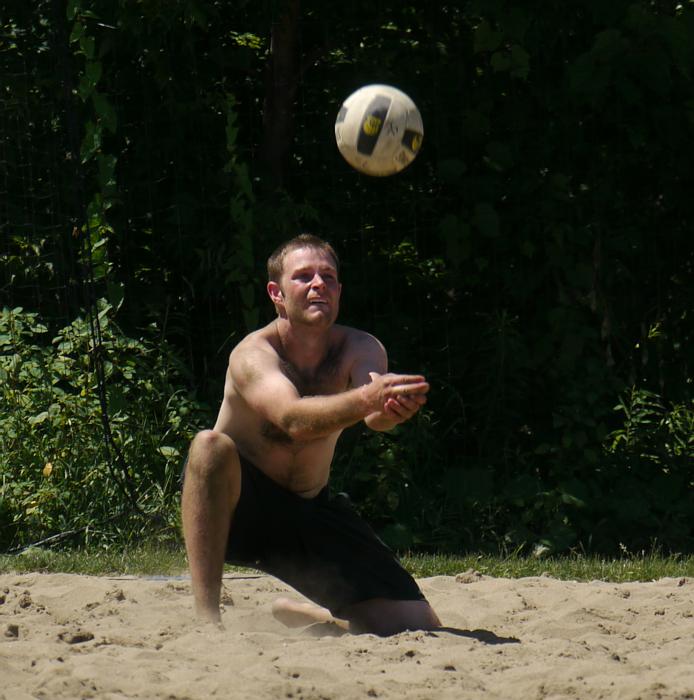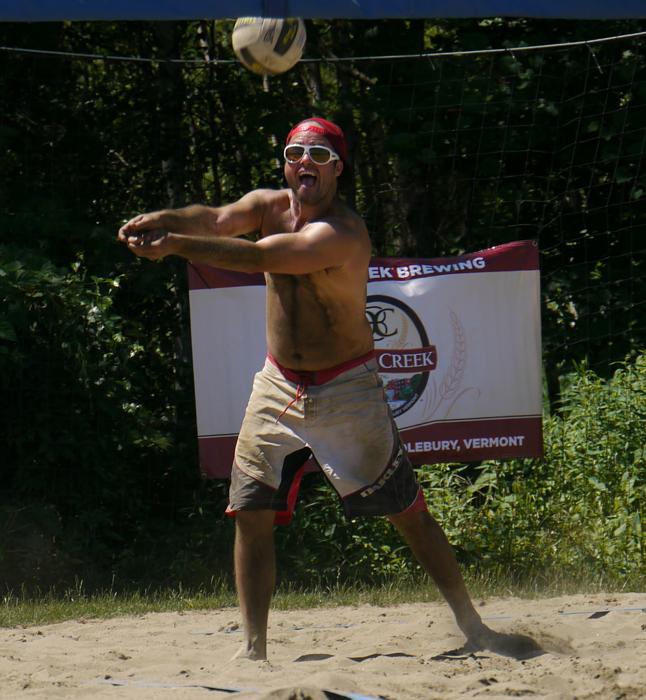 No ball in this one, but the expressions are priceless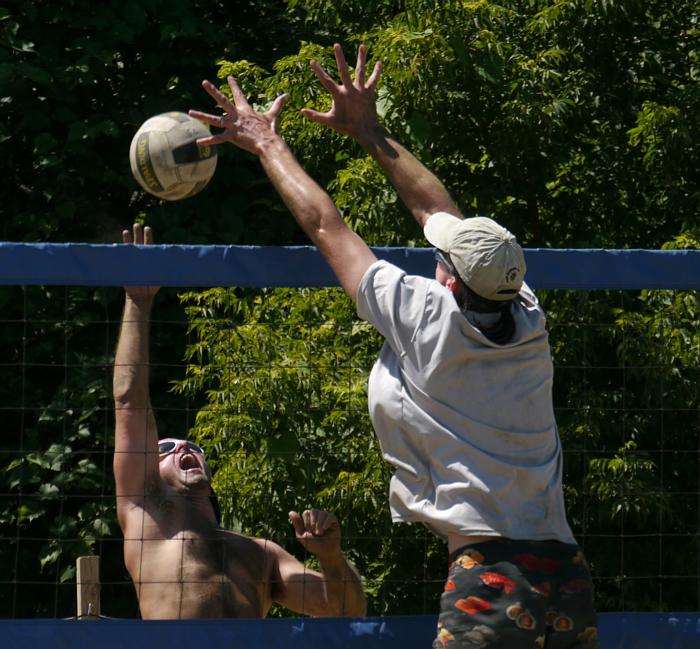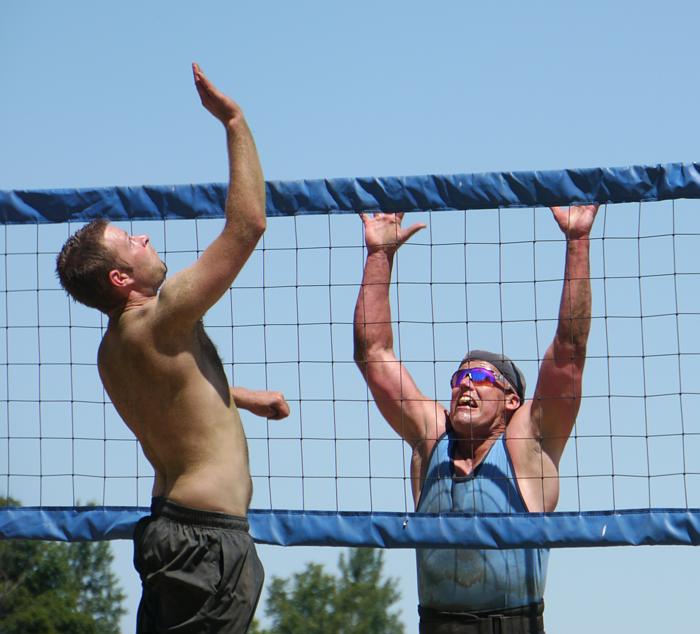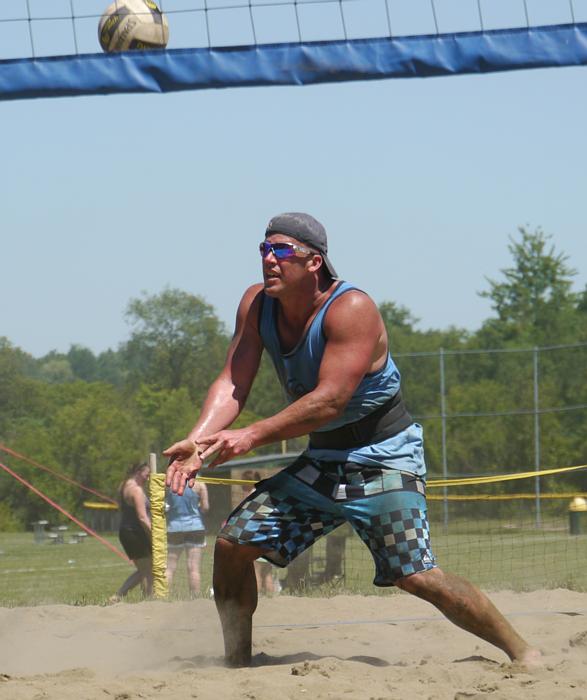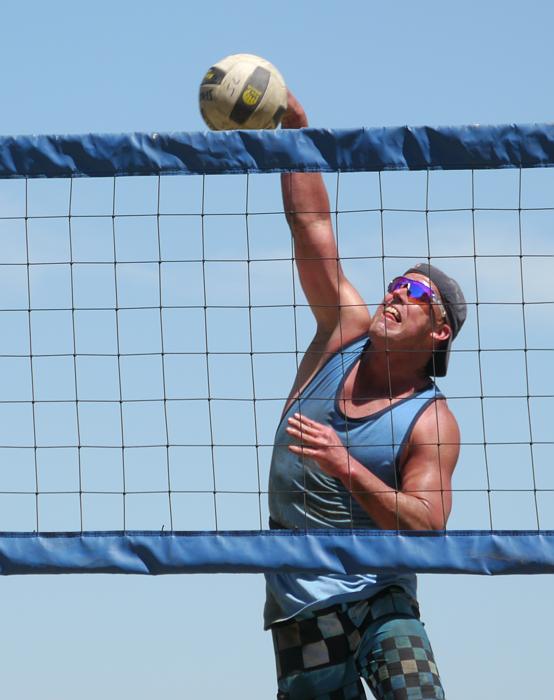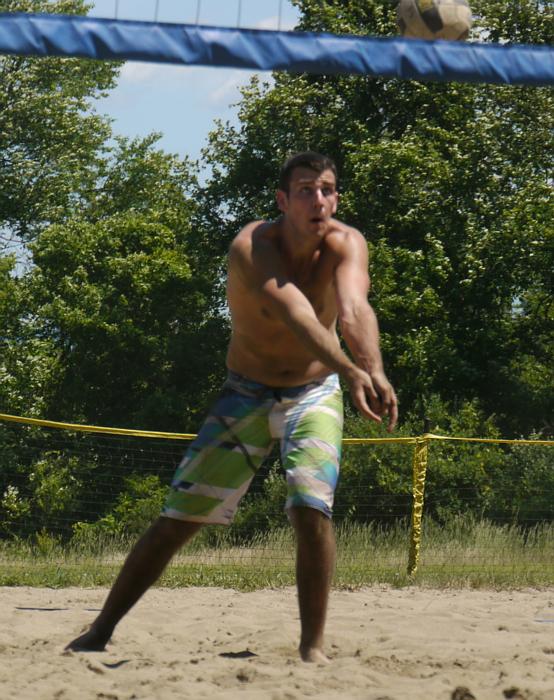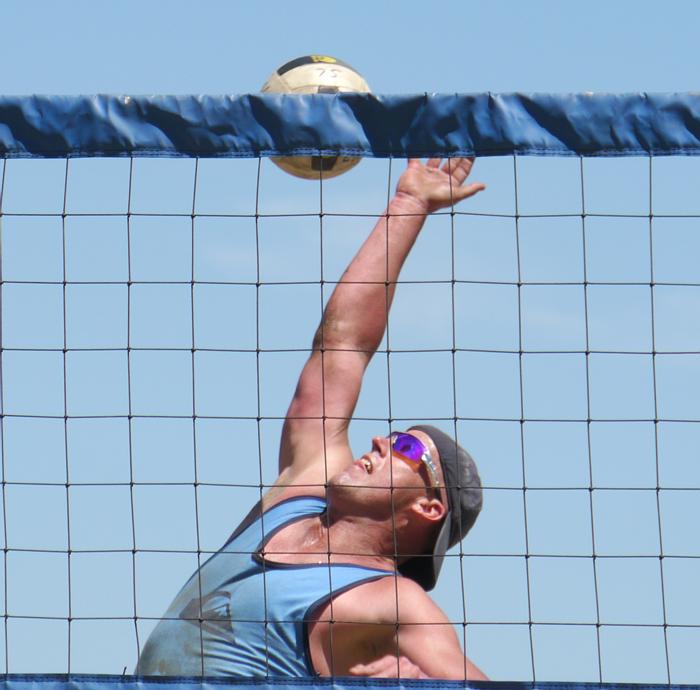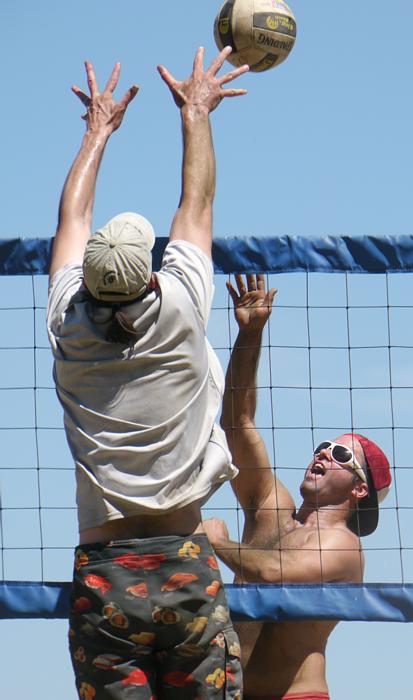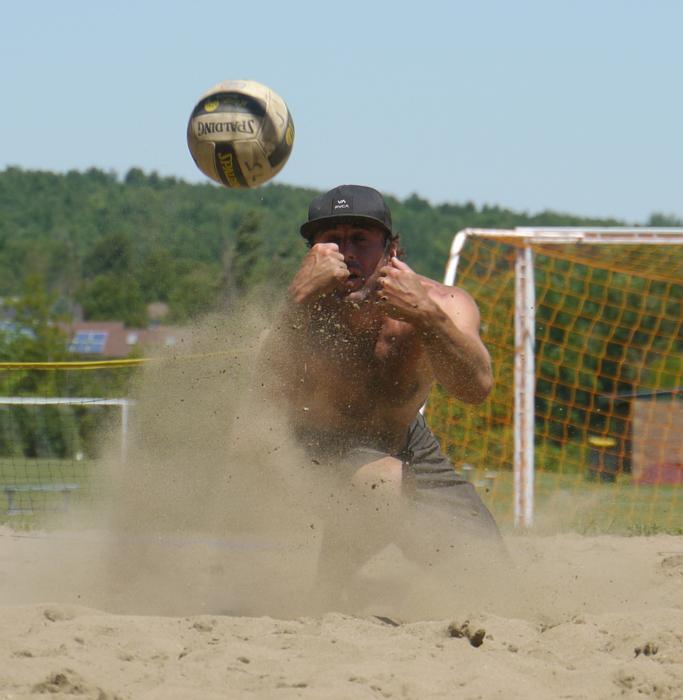 This was a real "dig"!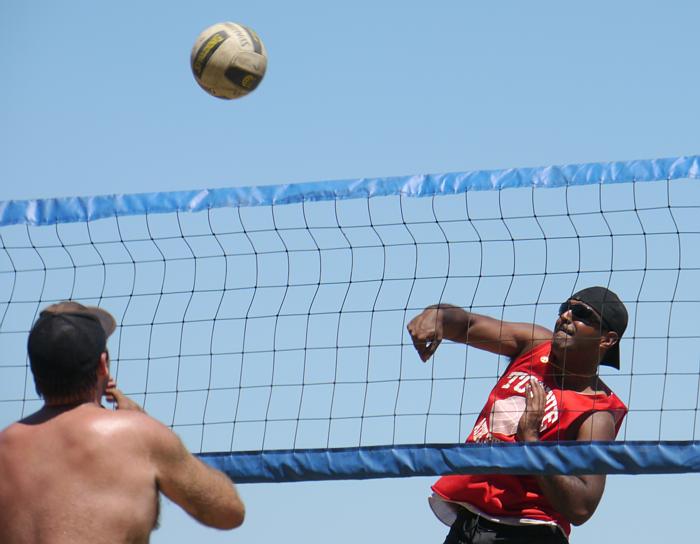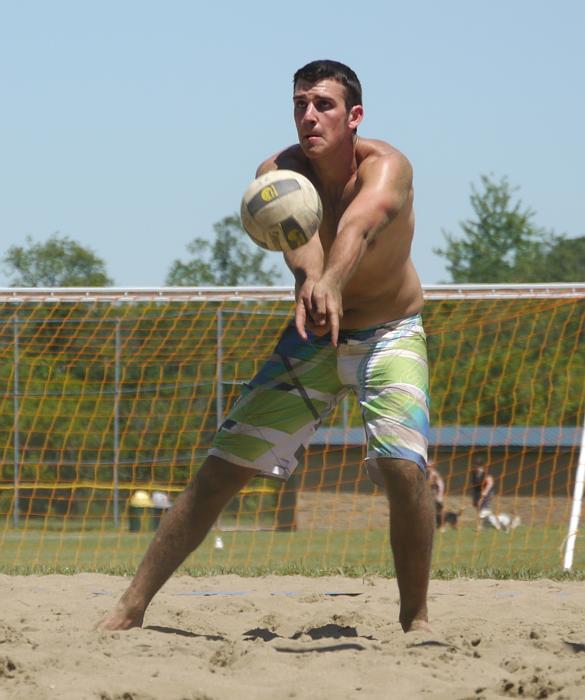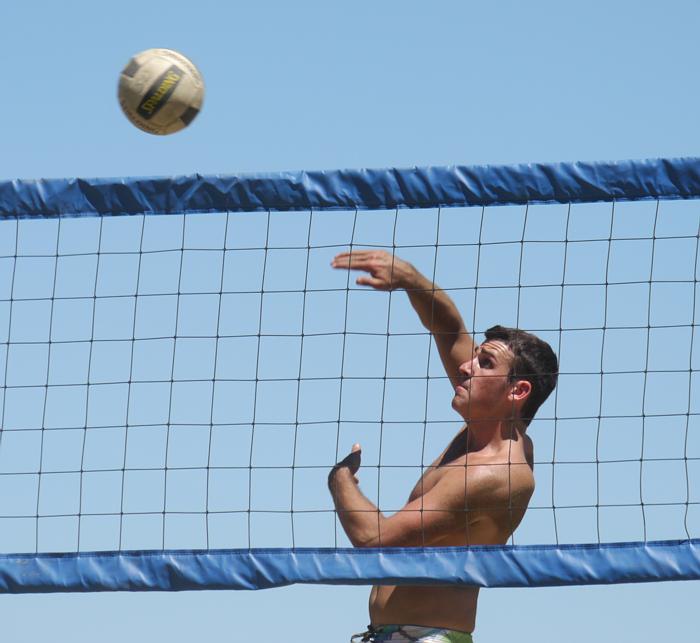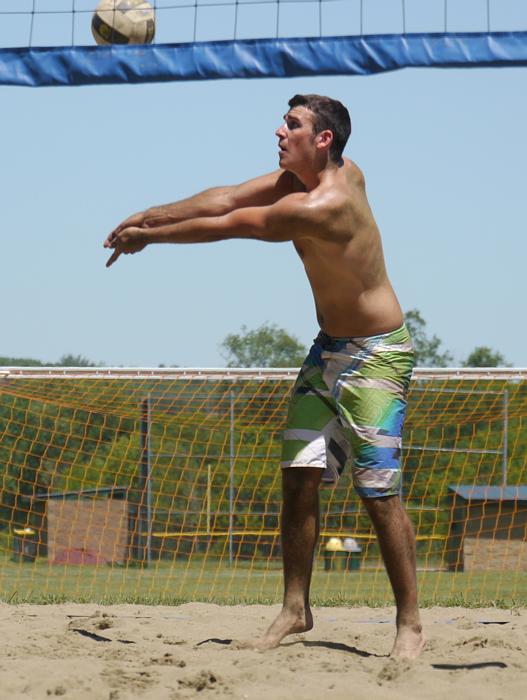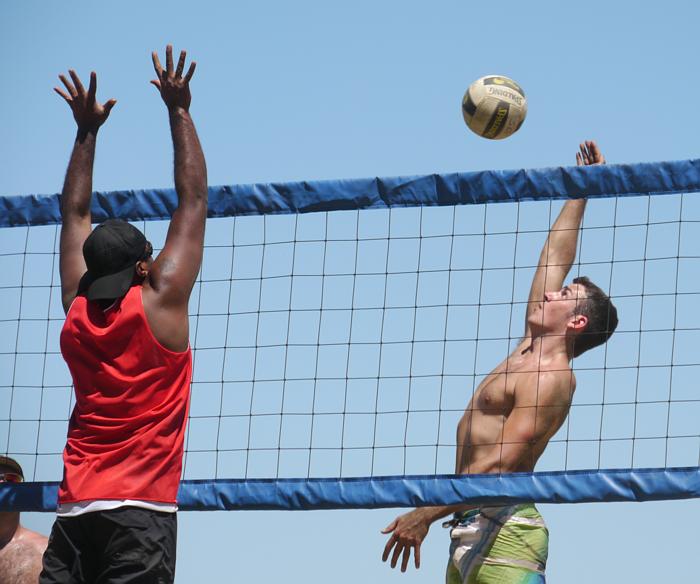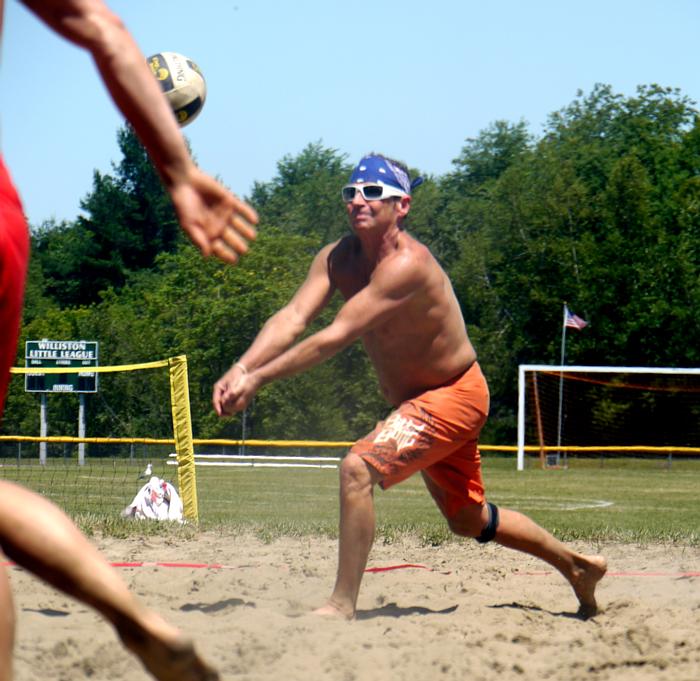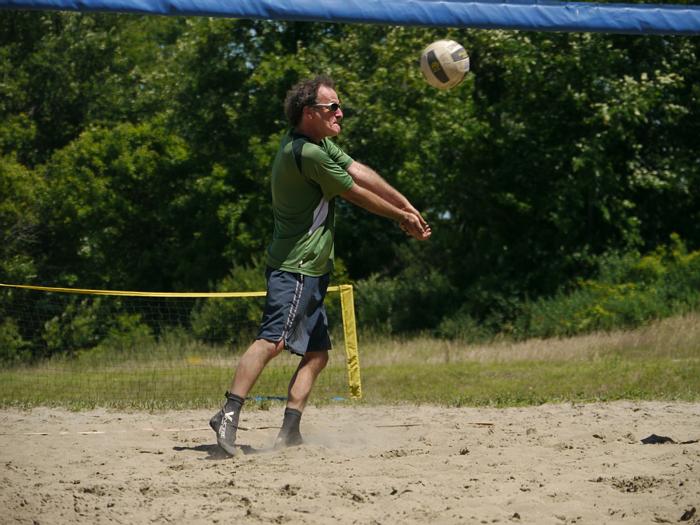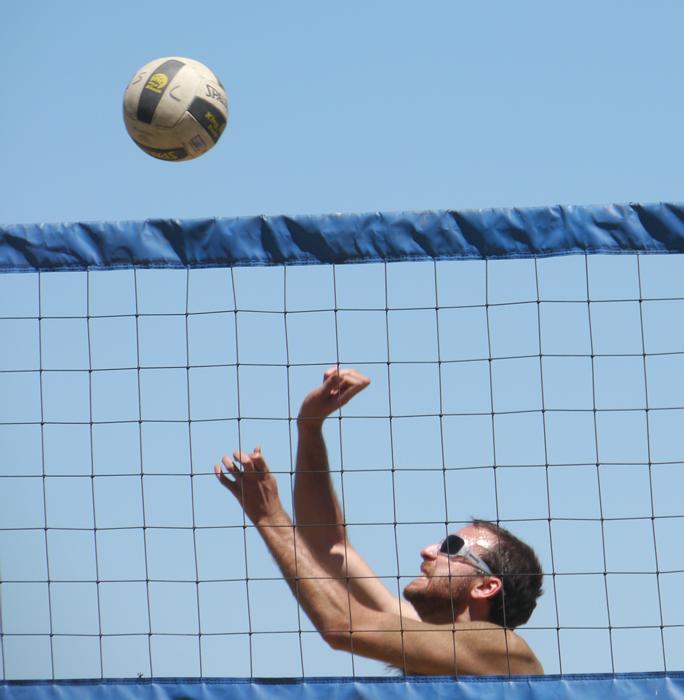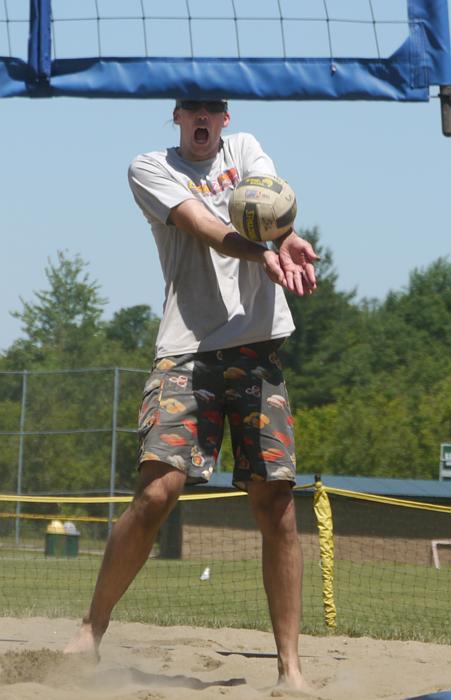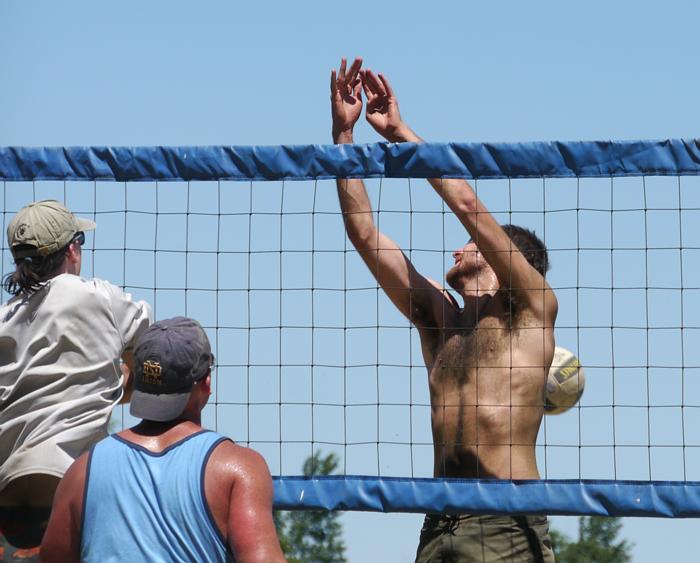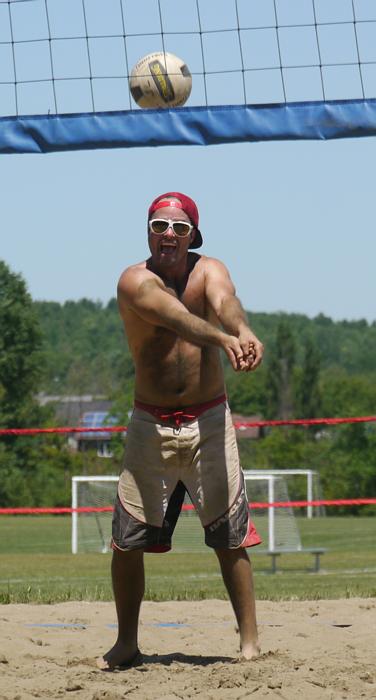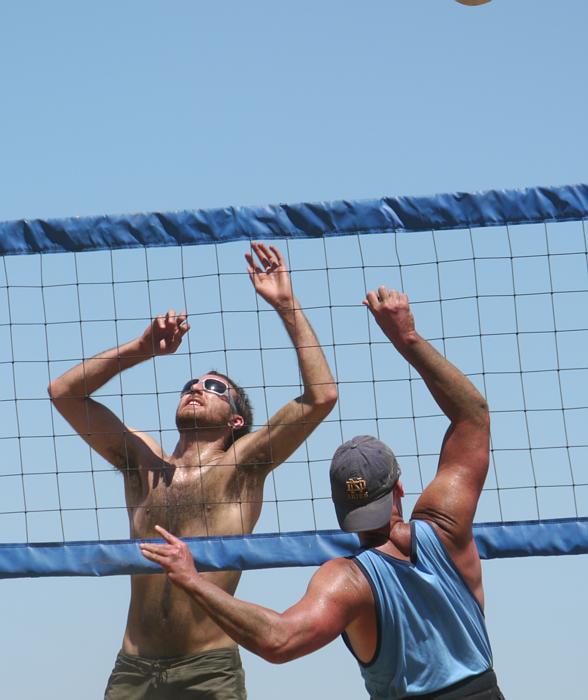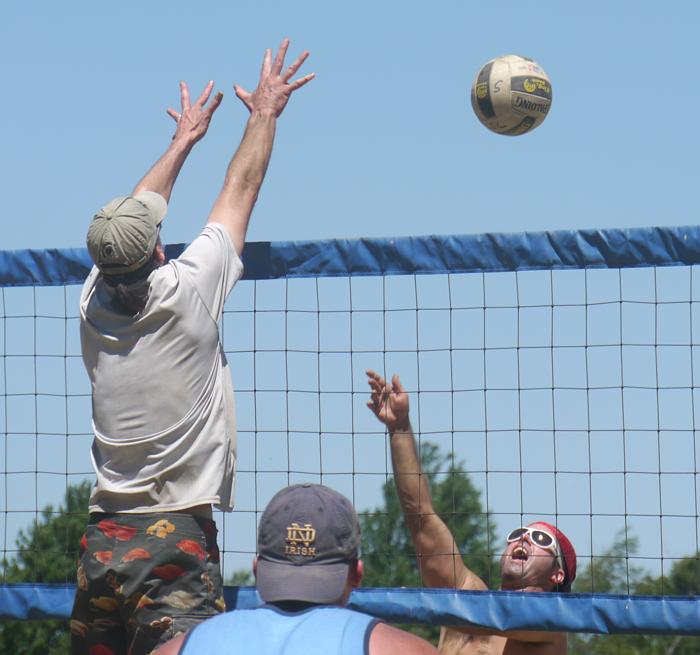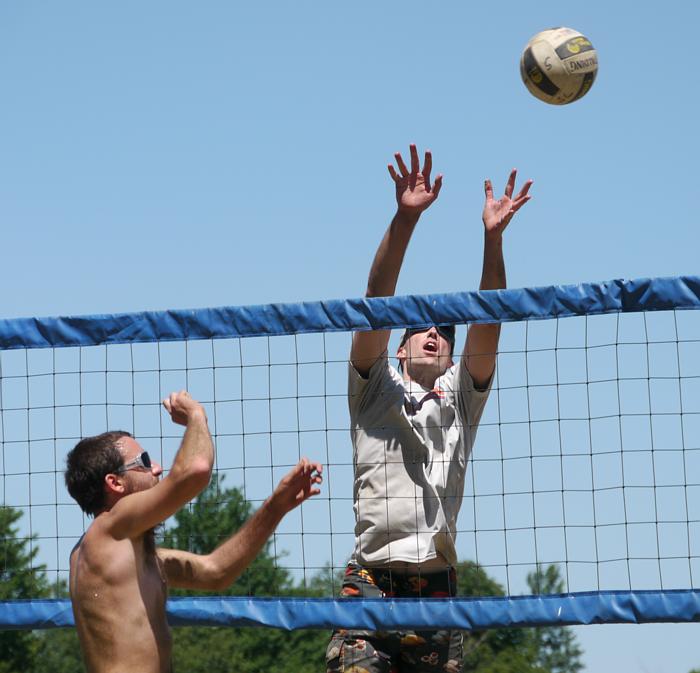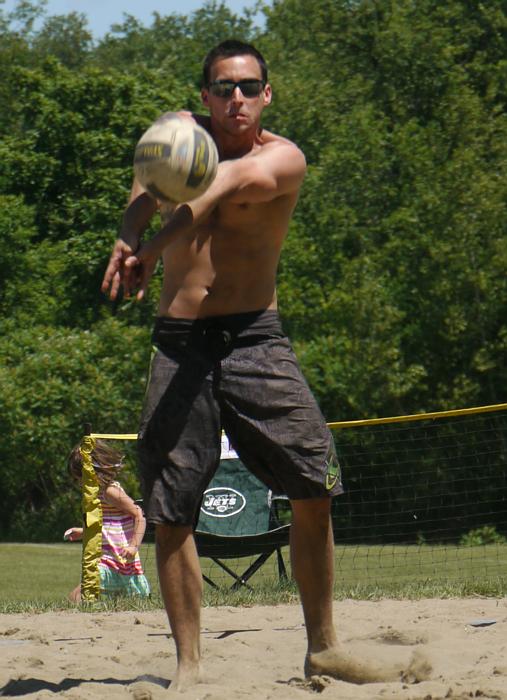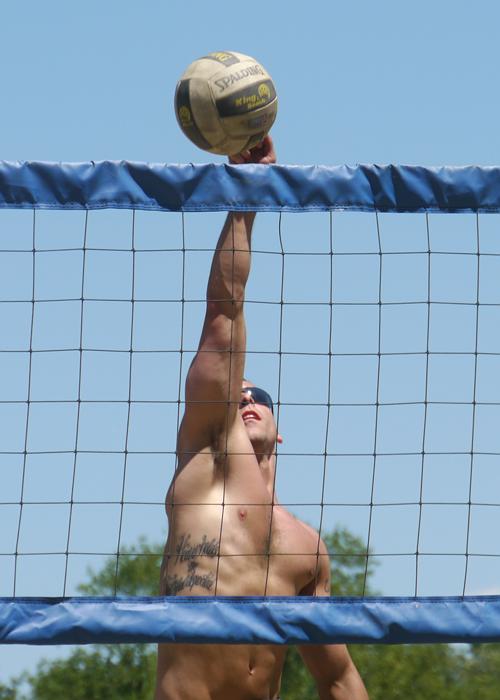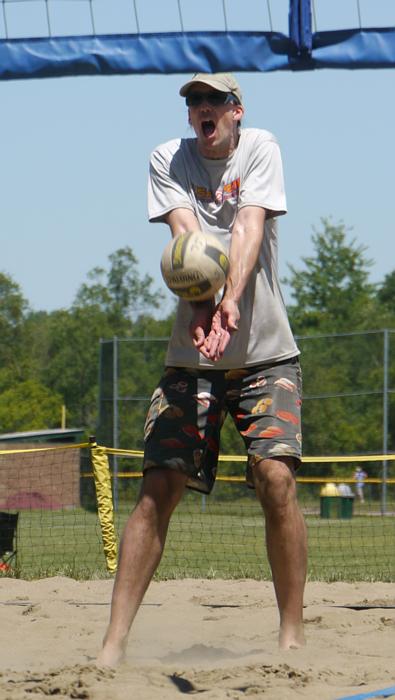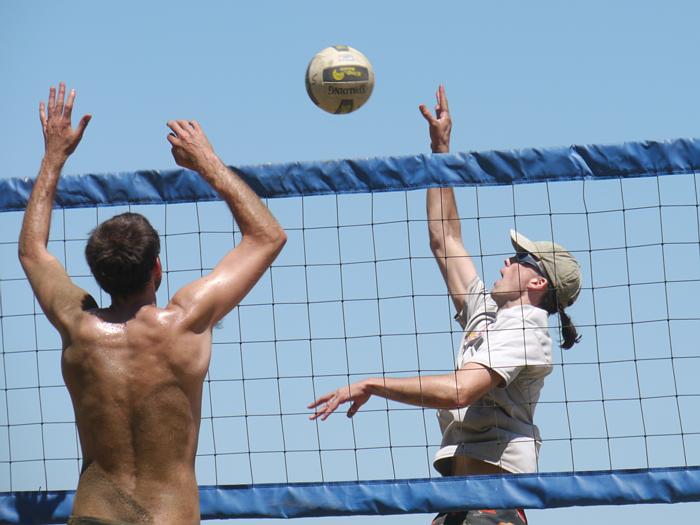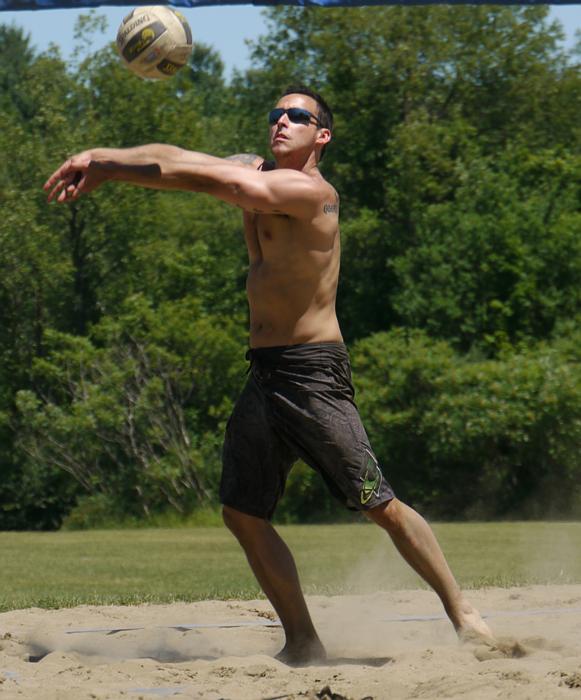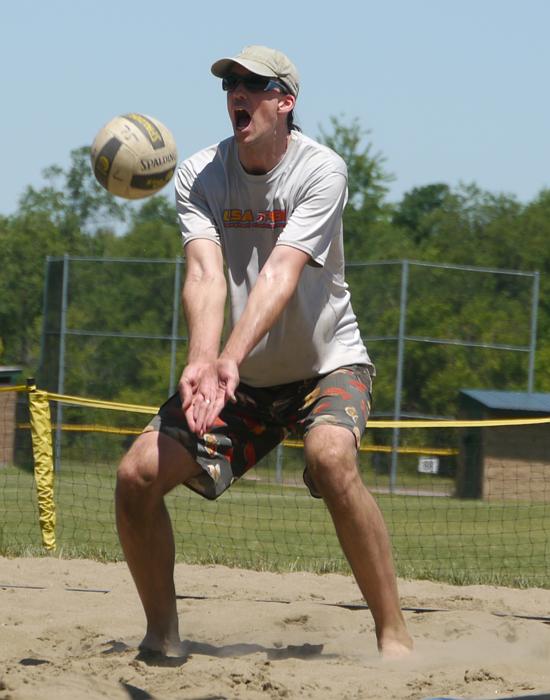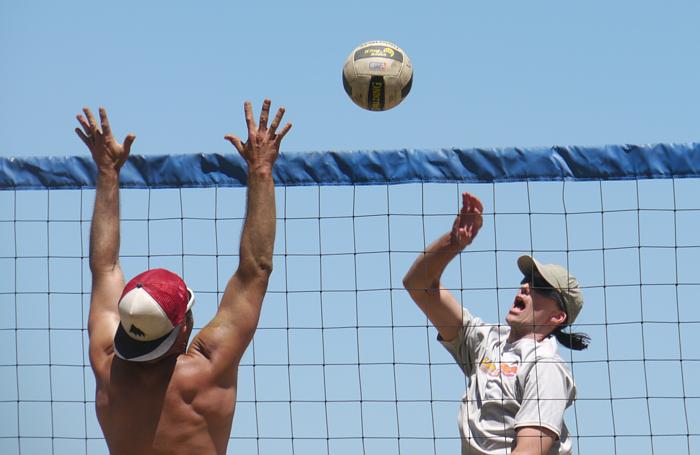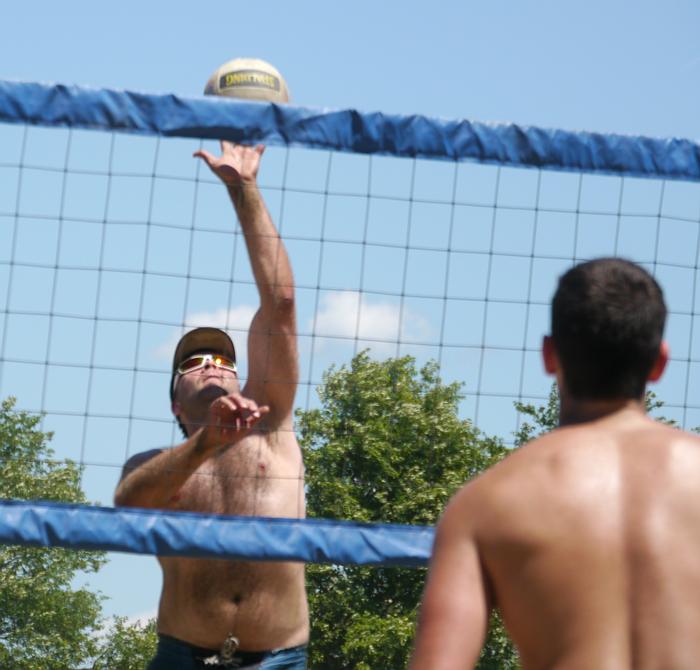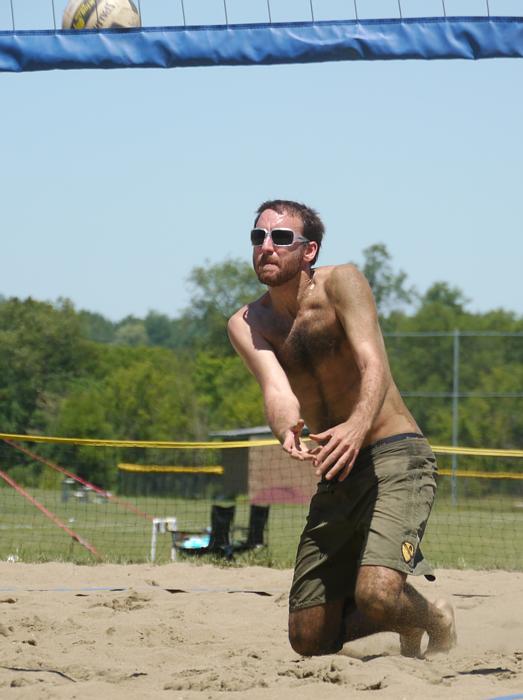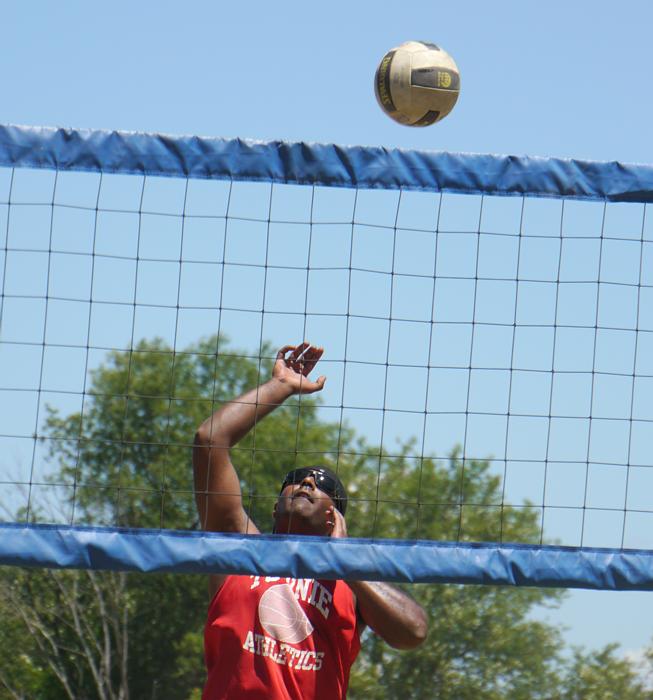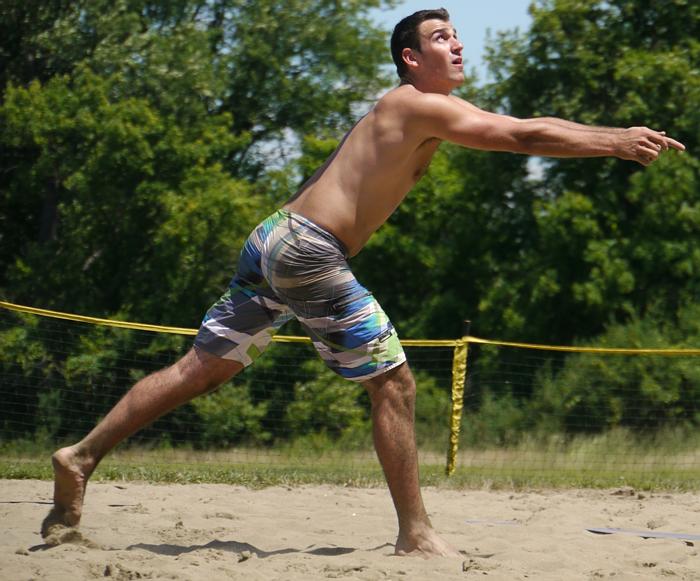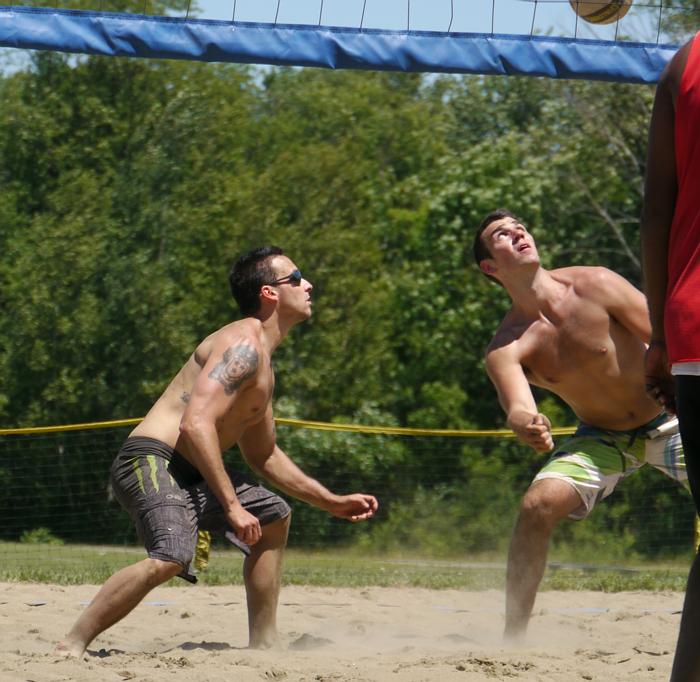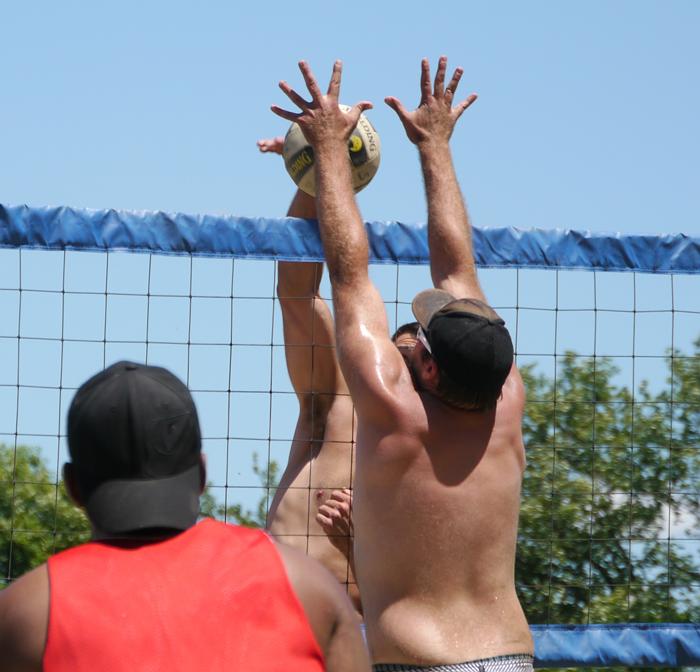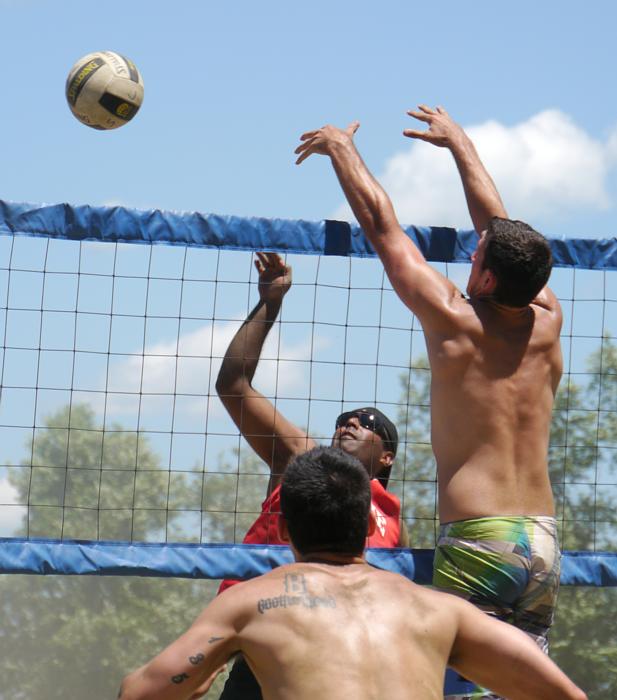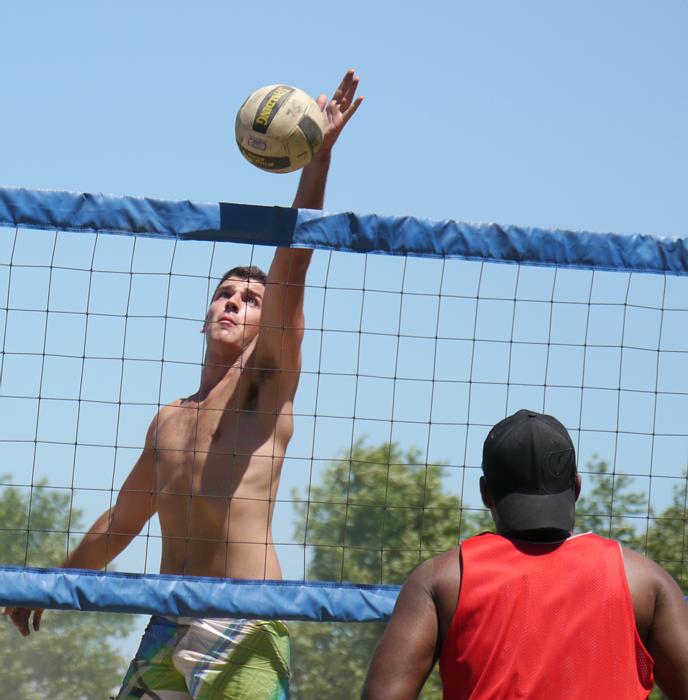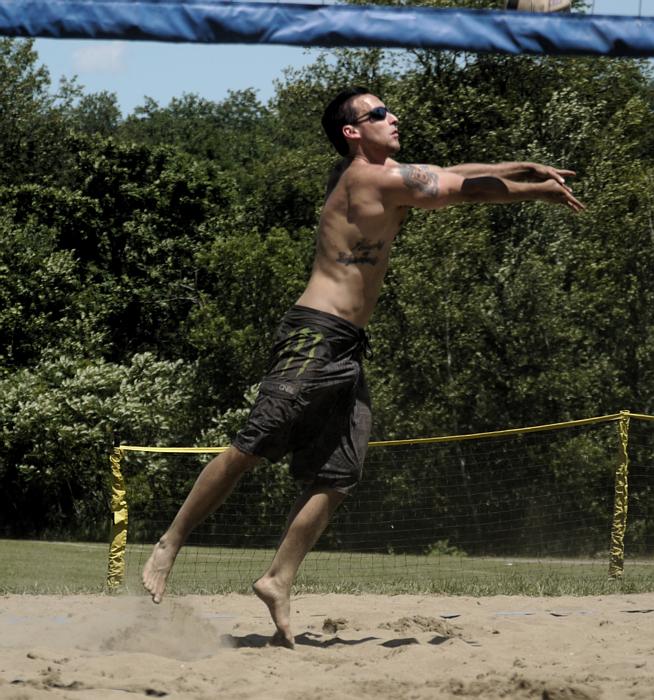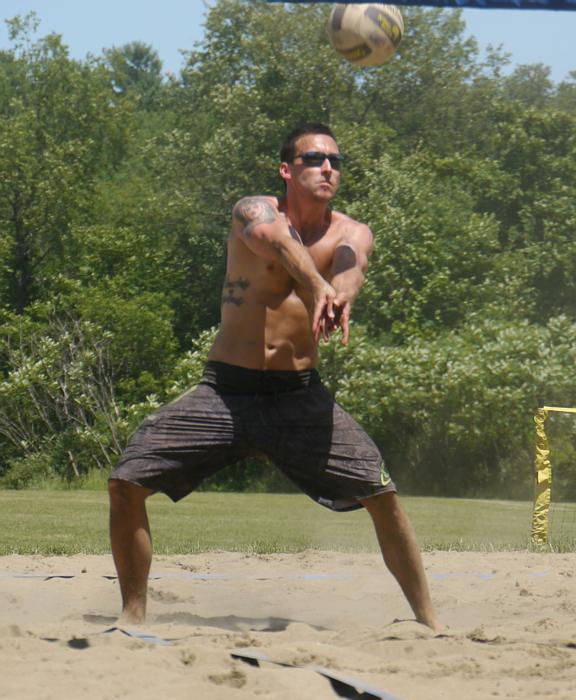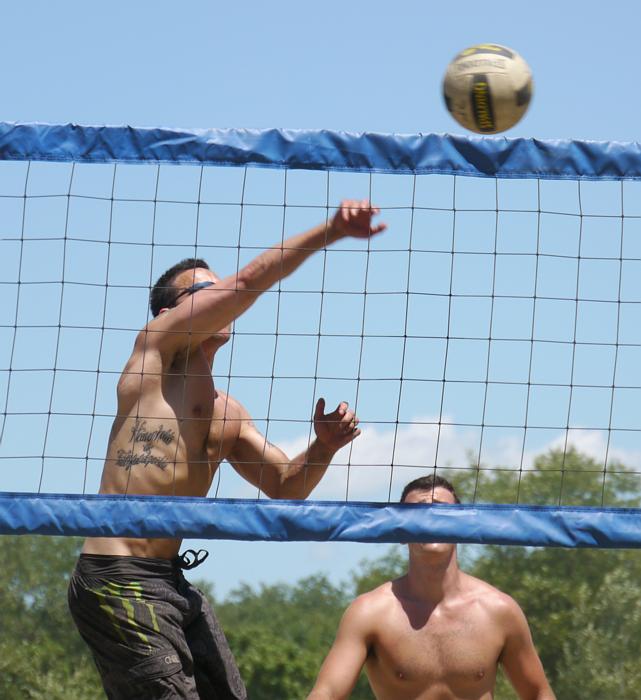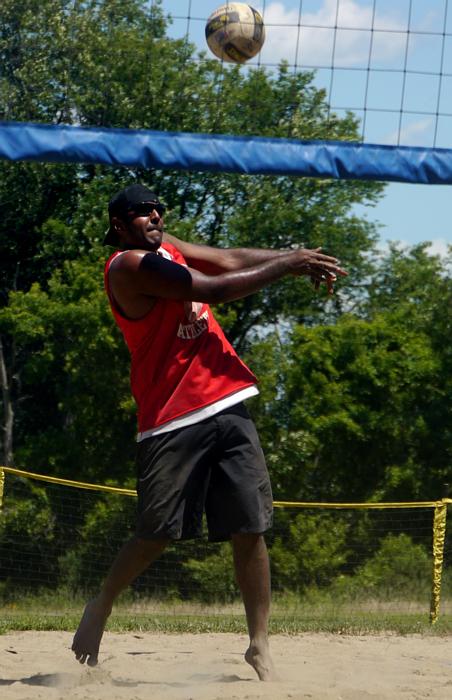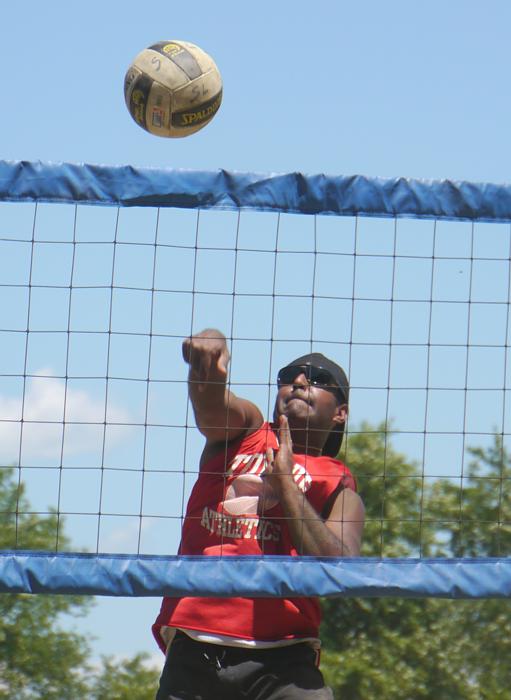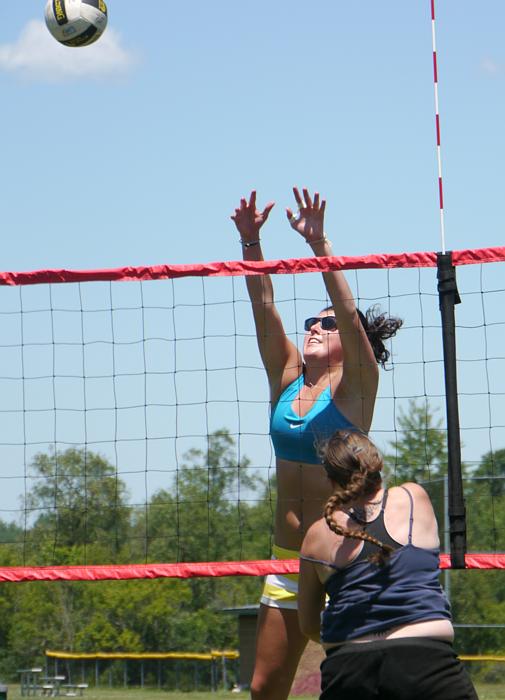 I love the "S" shaped braid!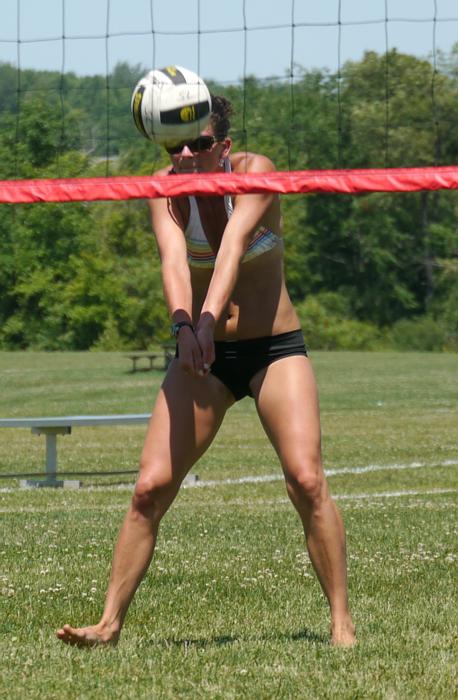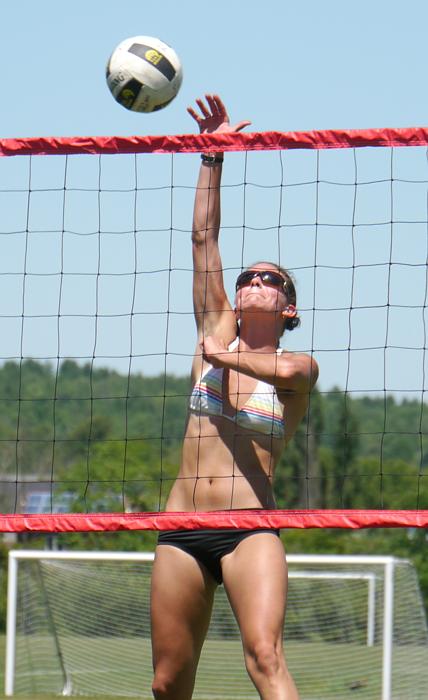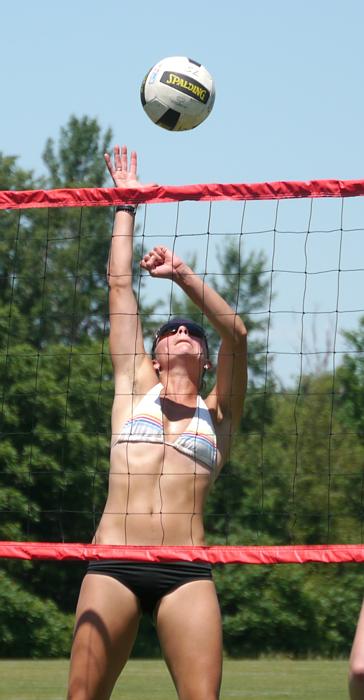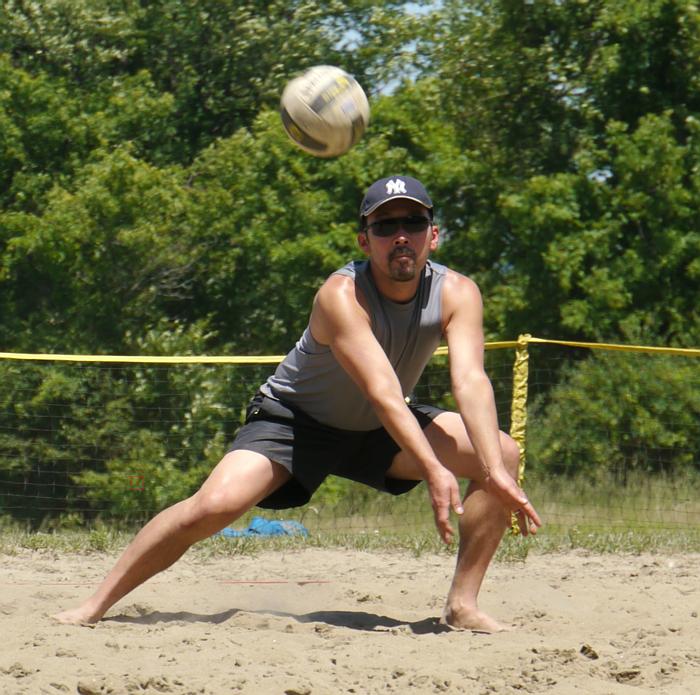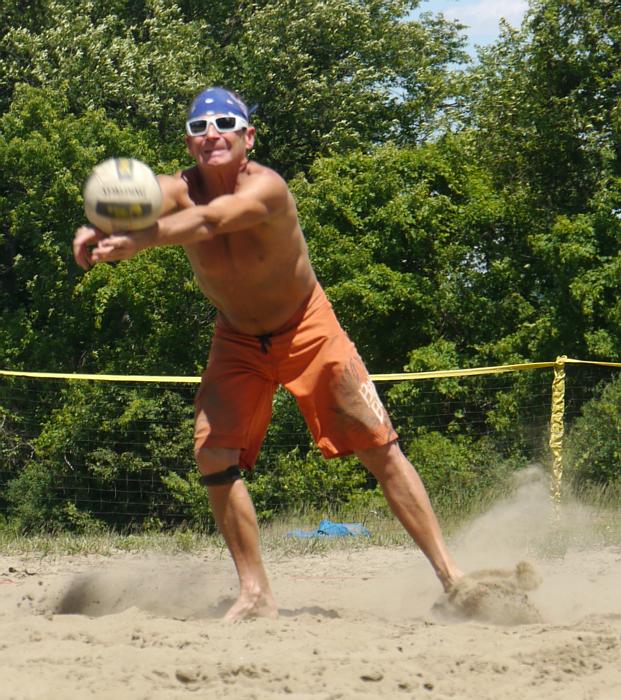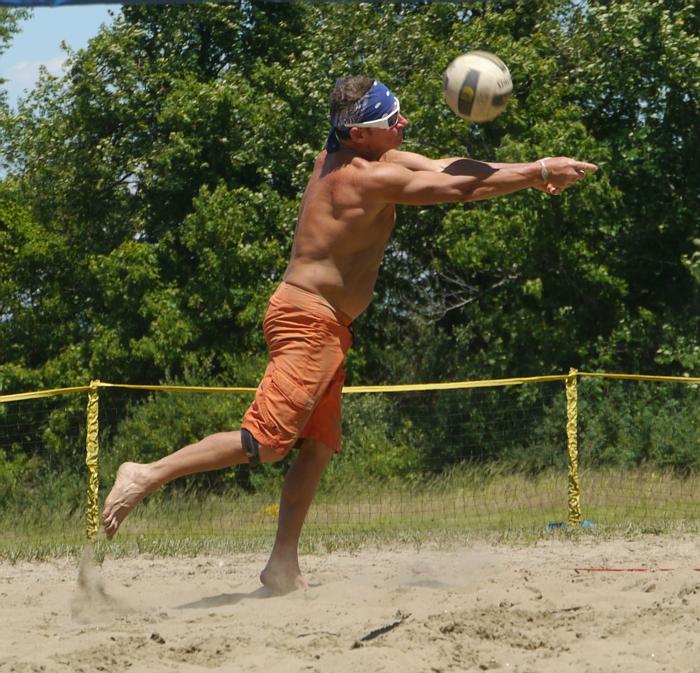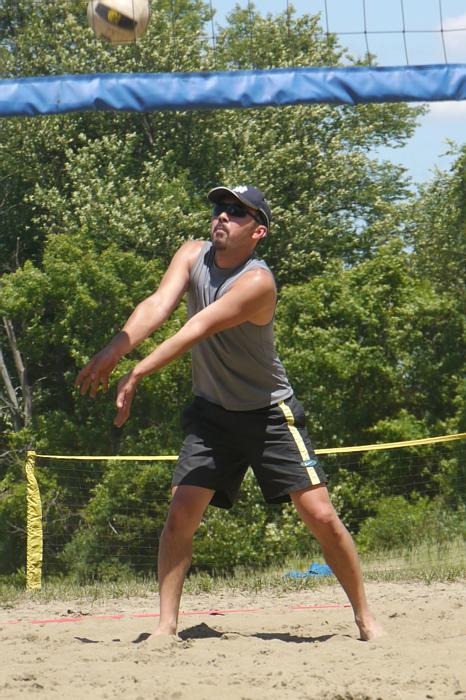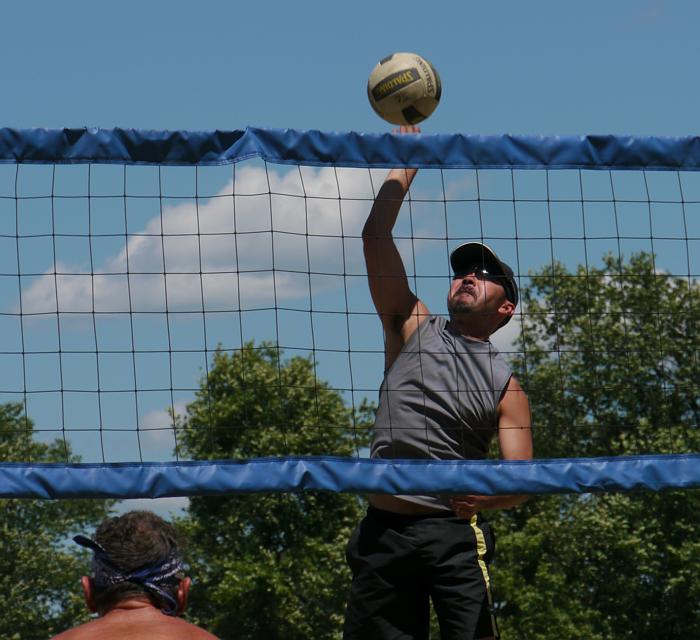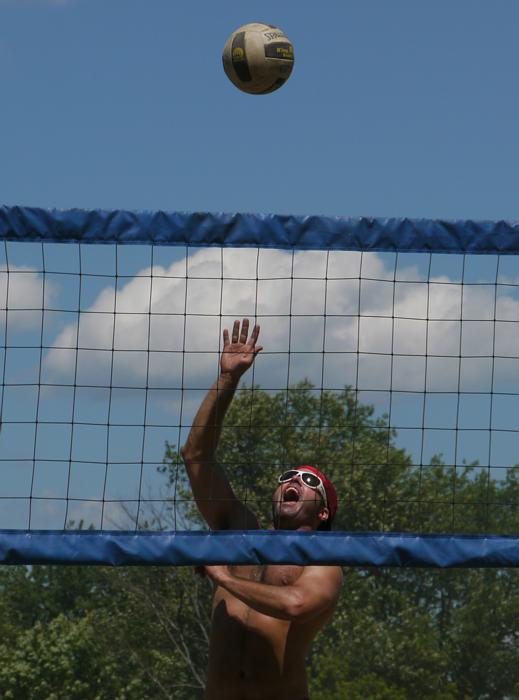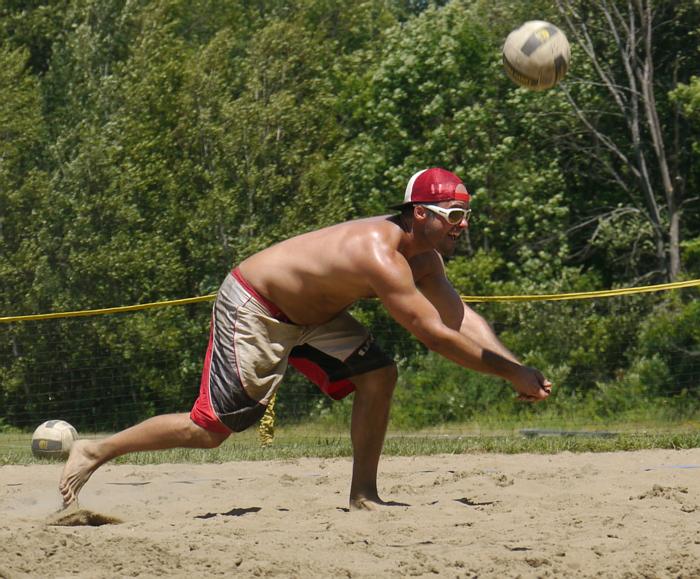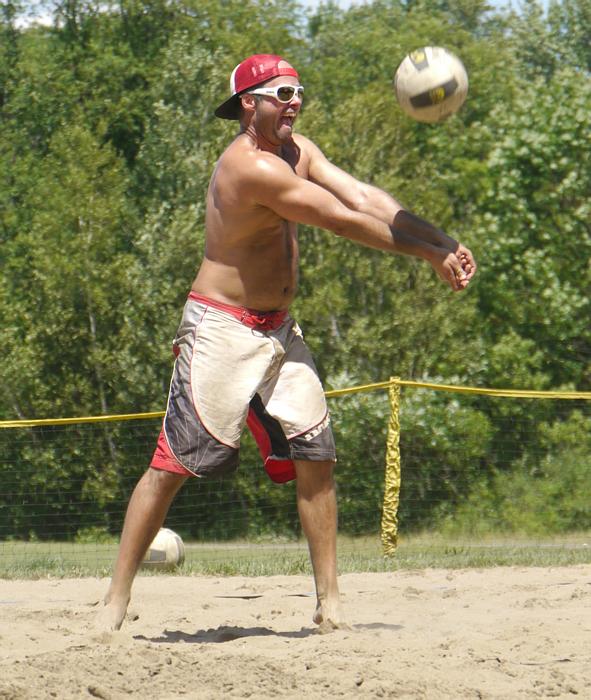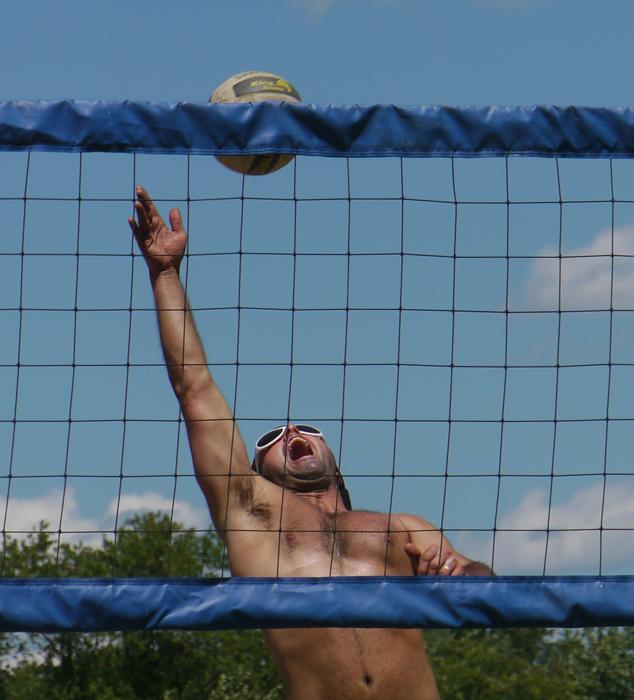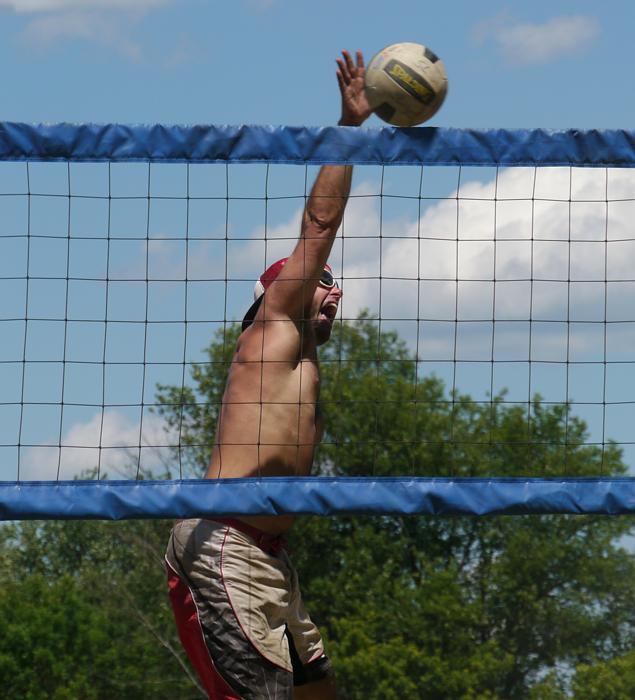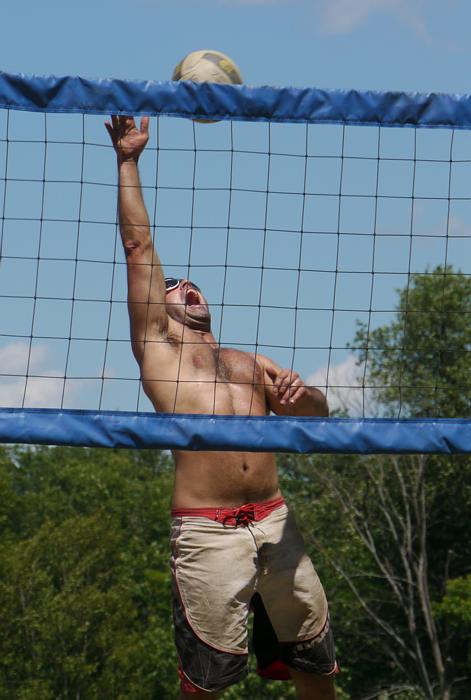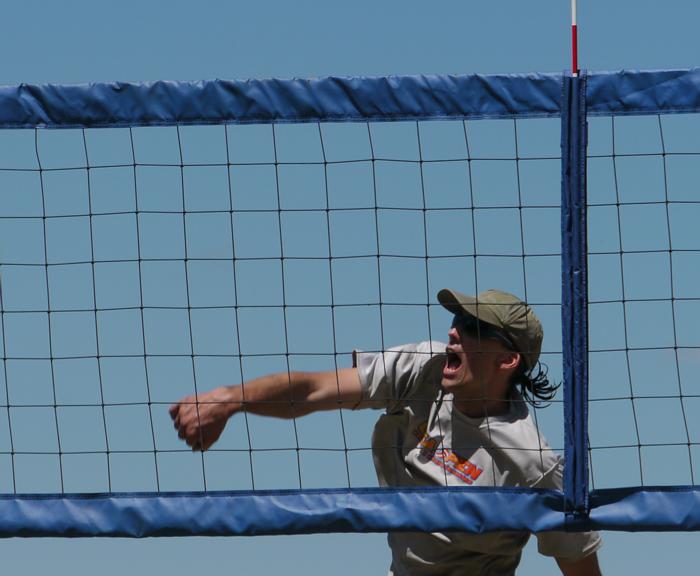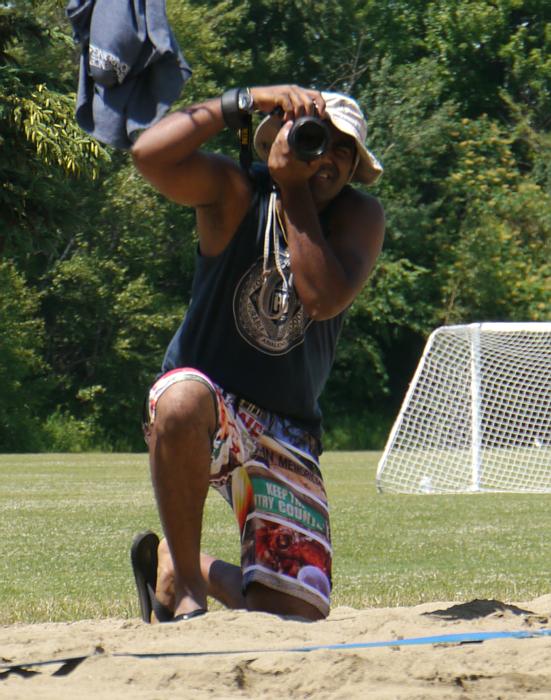 The competition!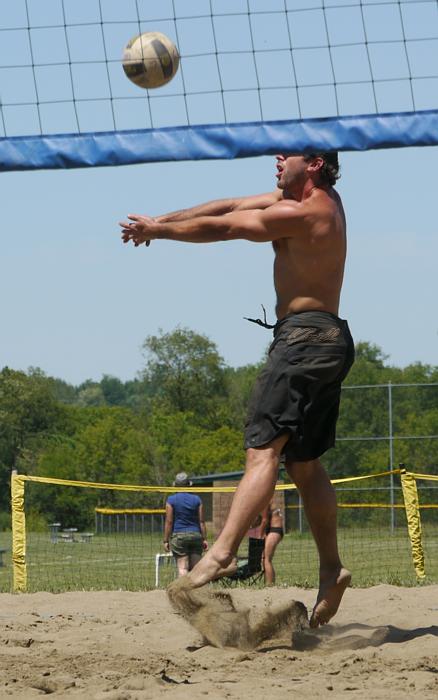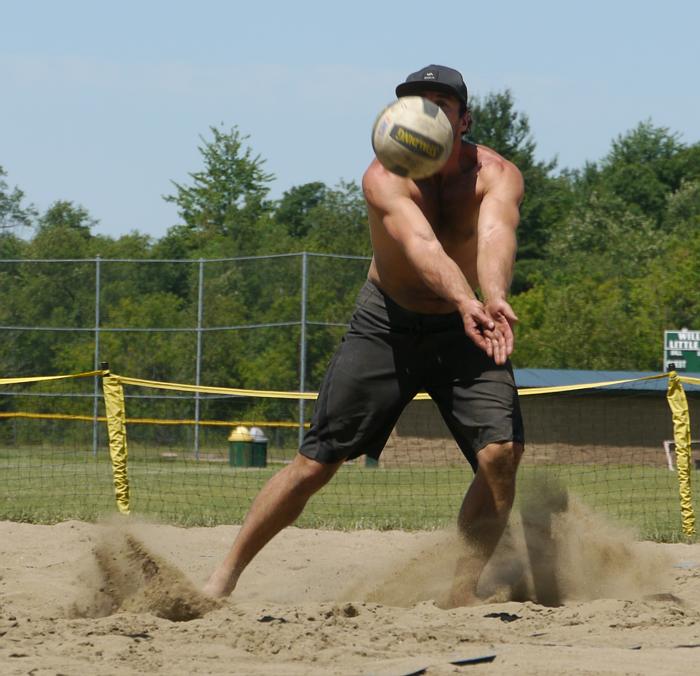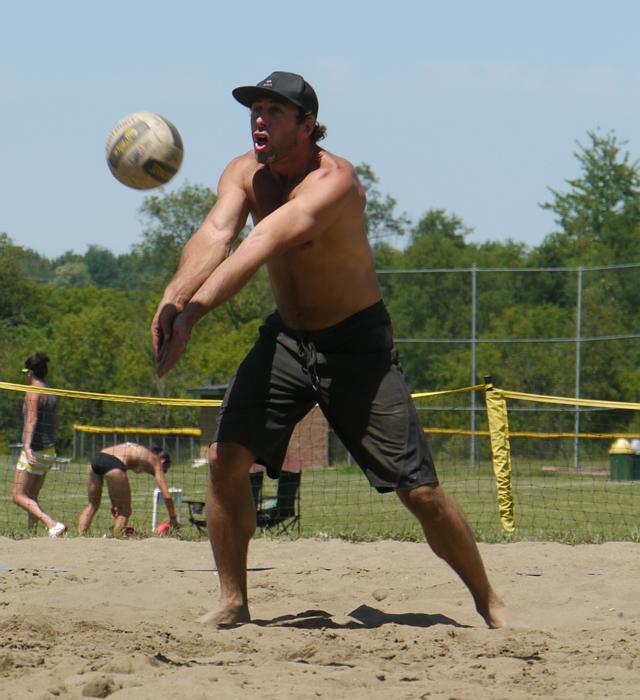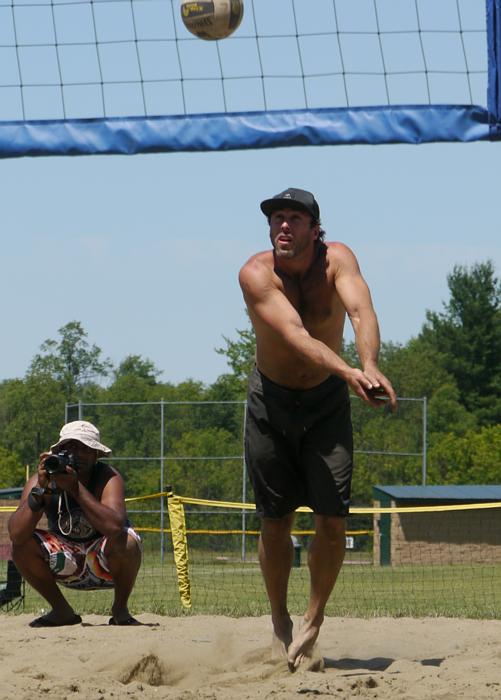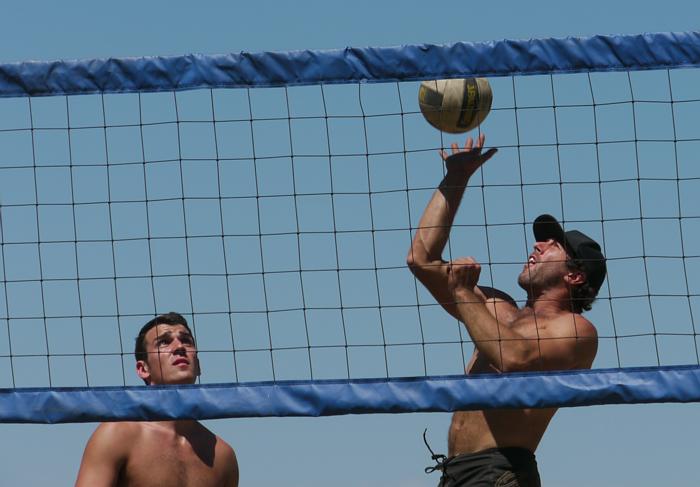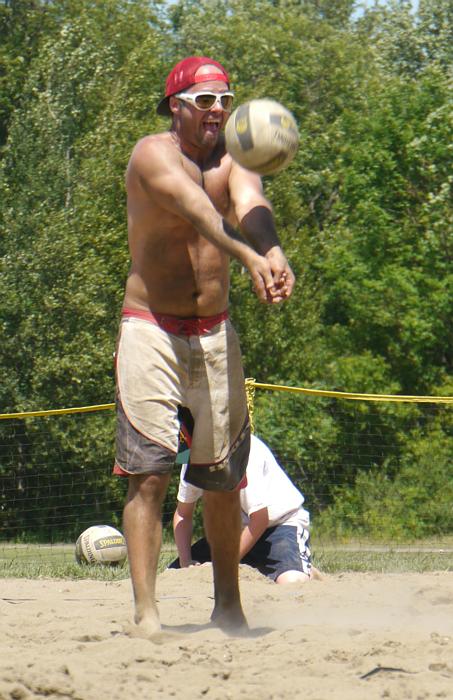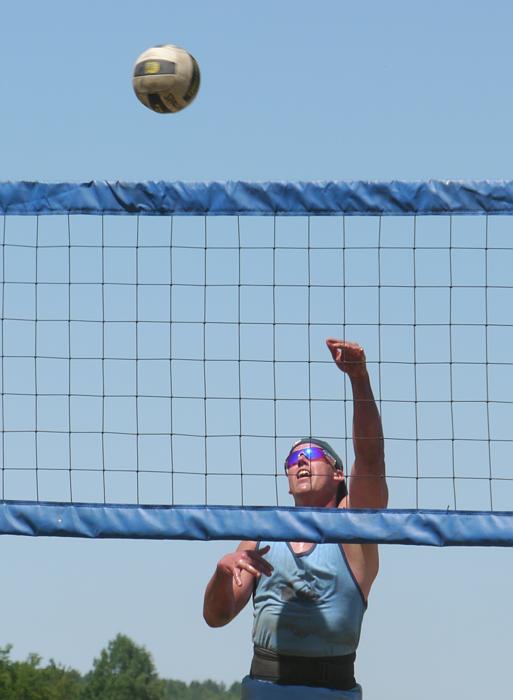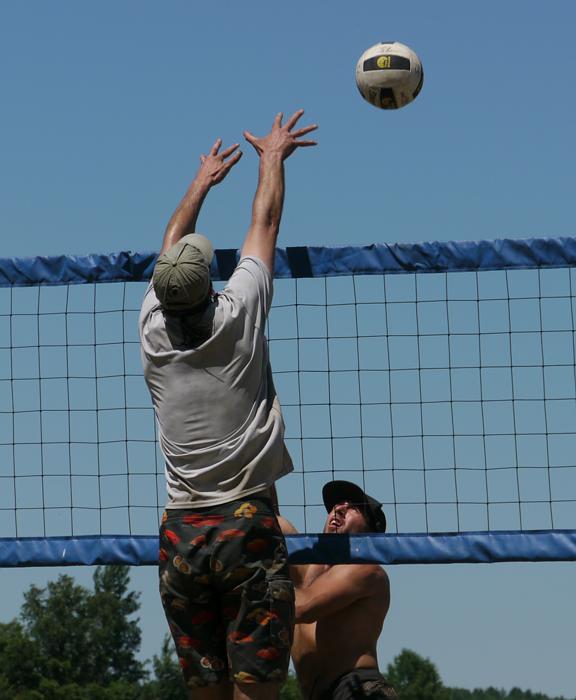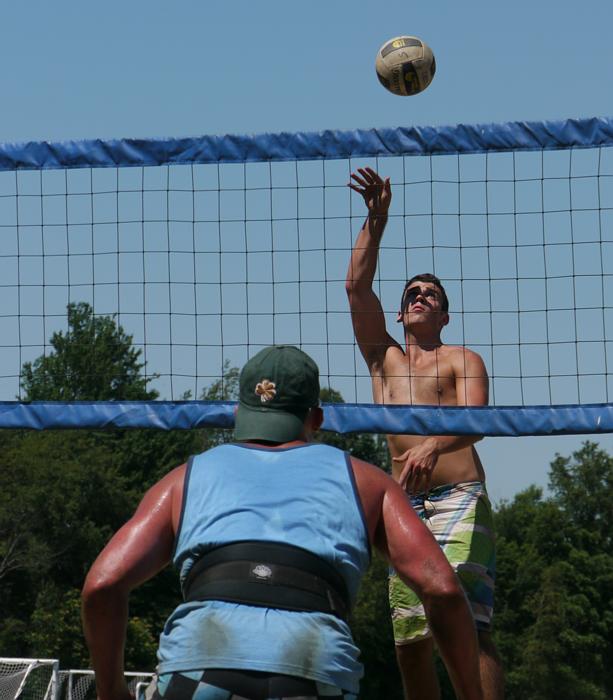 The best ones may be found below!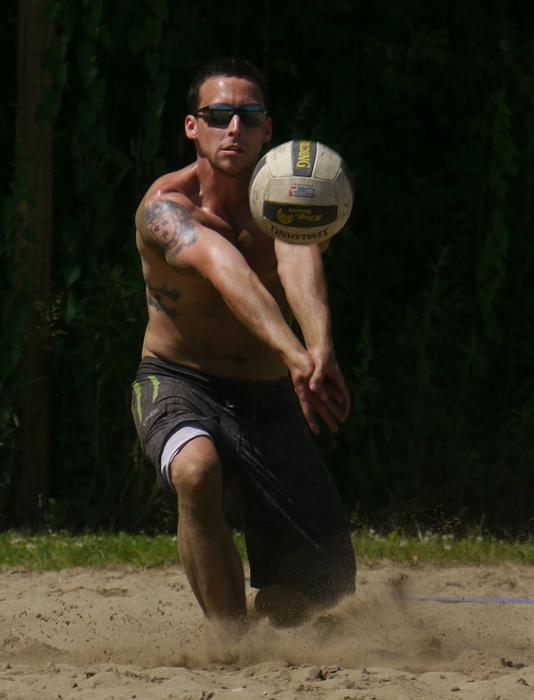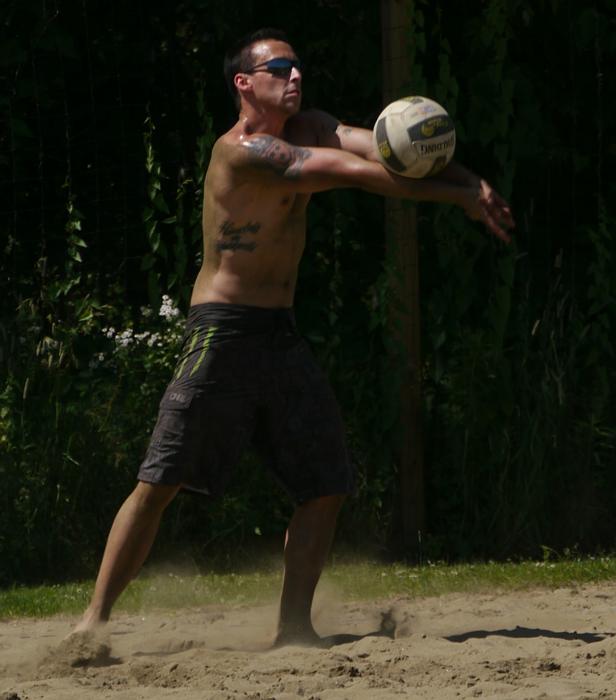 I always love it when the ball comes to reste on the arms!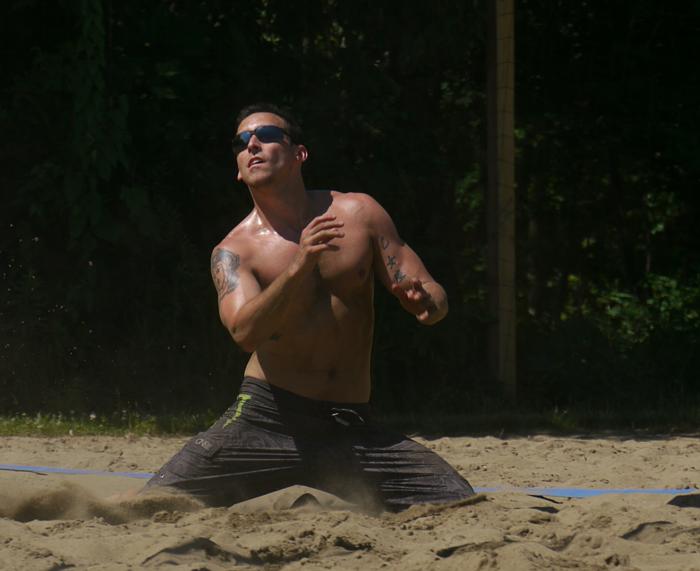 I think the lighting and pose and expression are pure art. The hell with Volleyball!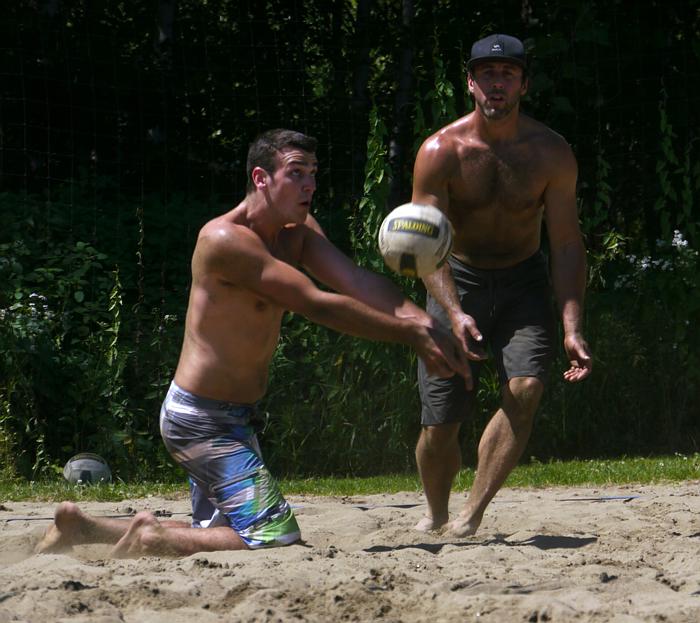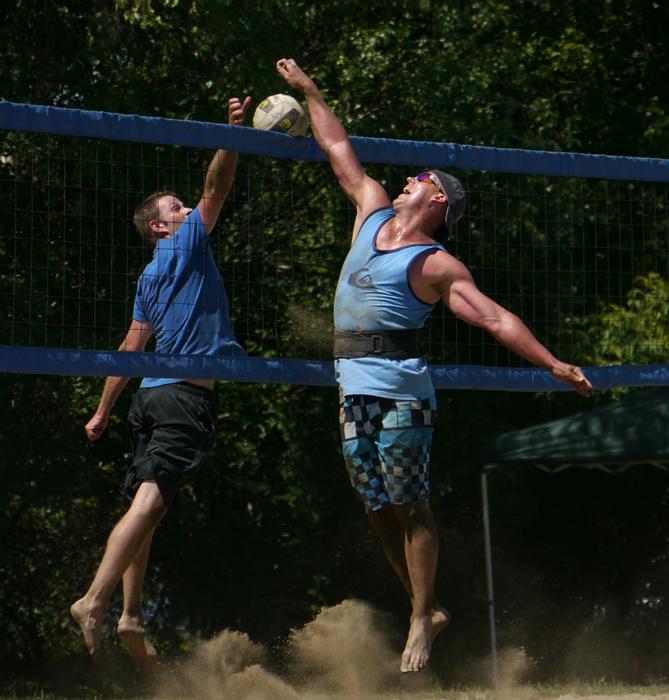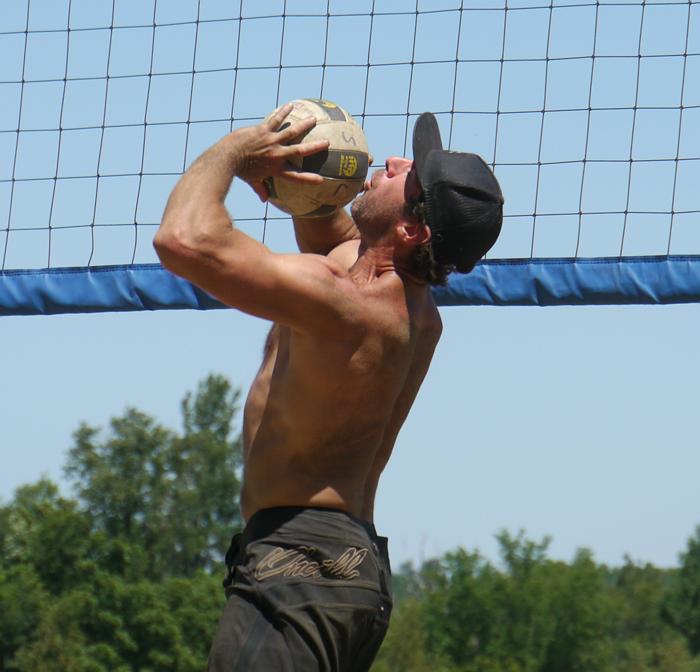 I always am interested in exactly how people hold the ball while setting.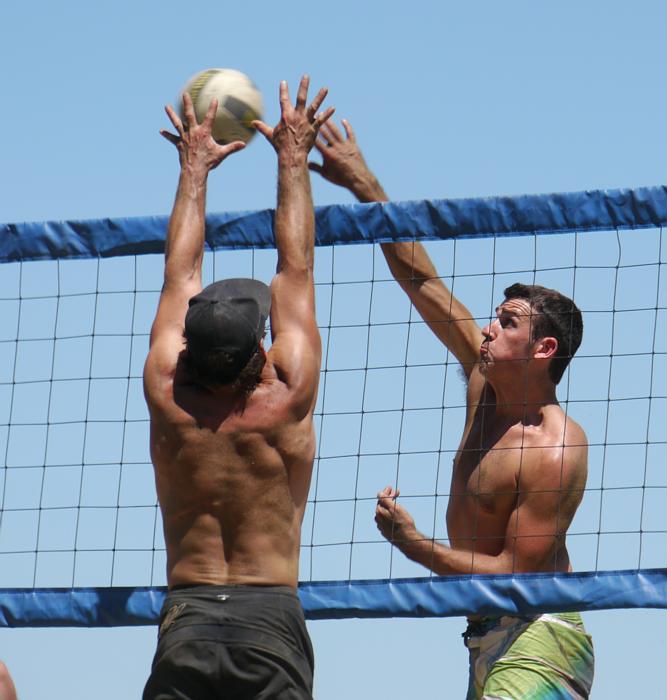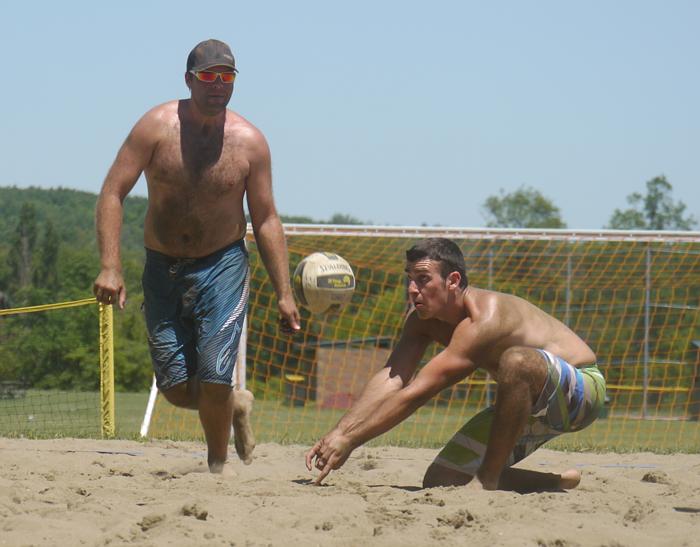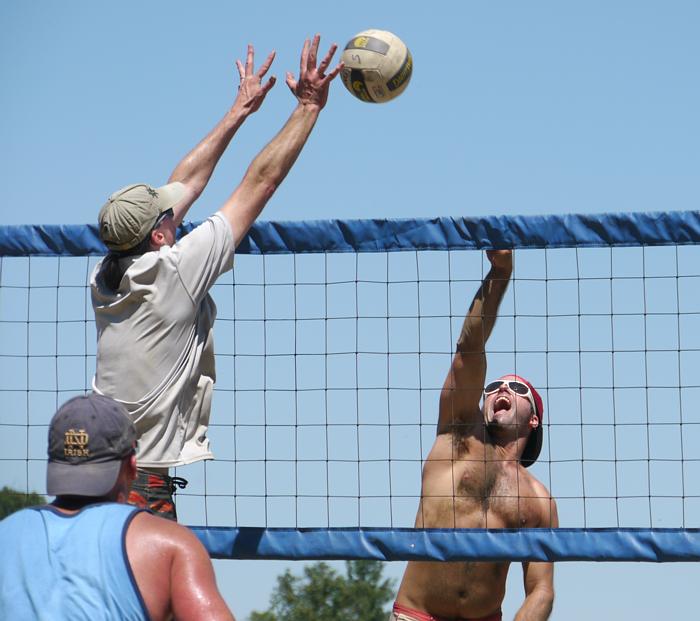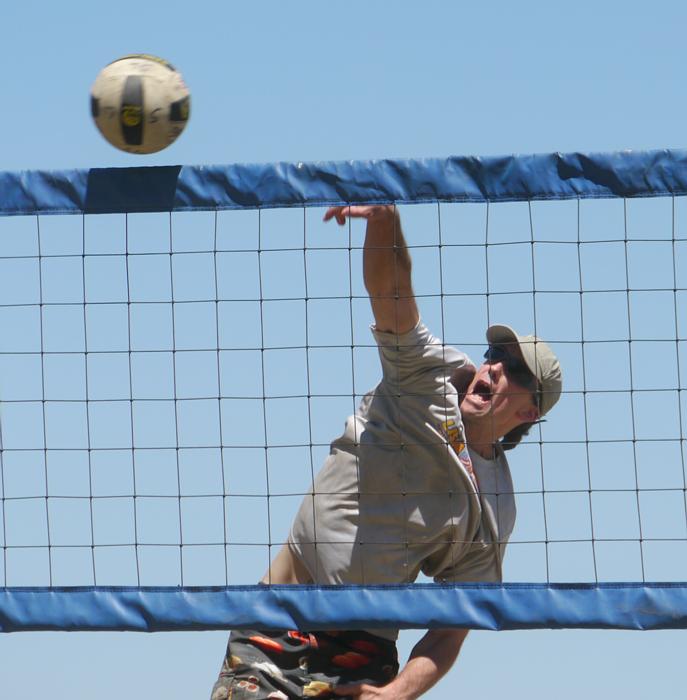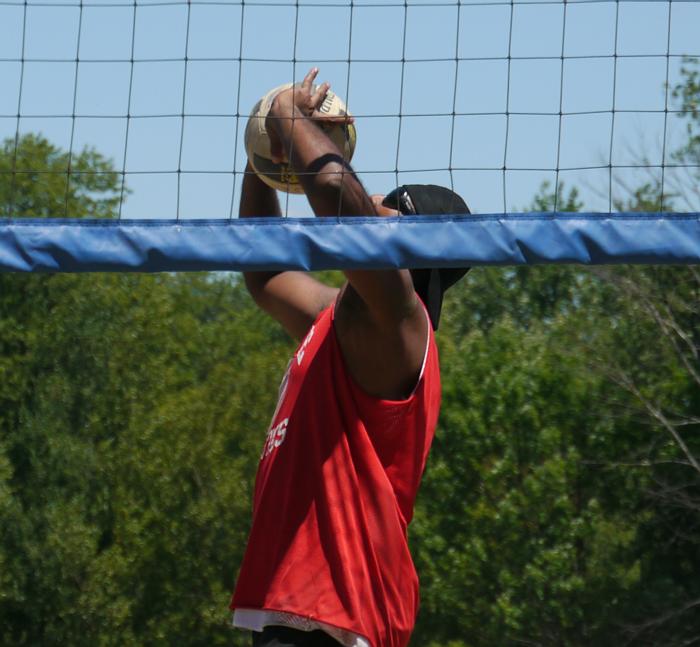 Another way to hold the ball while setting.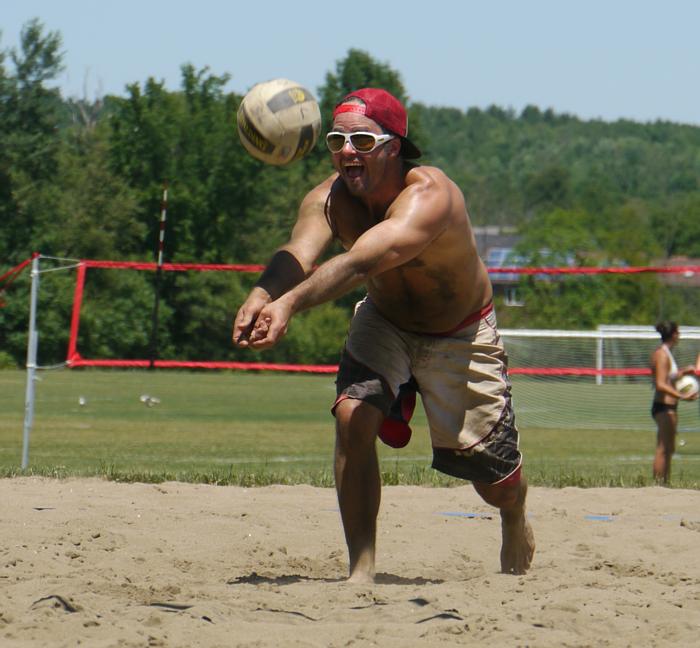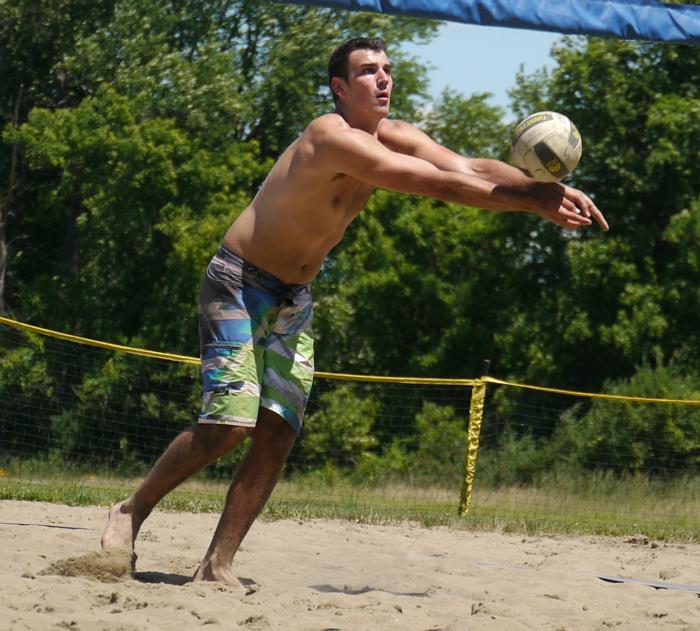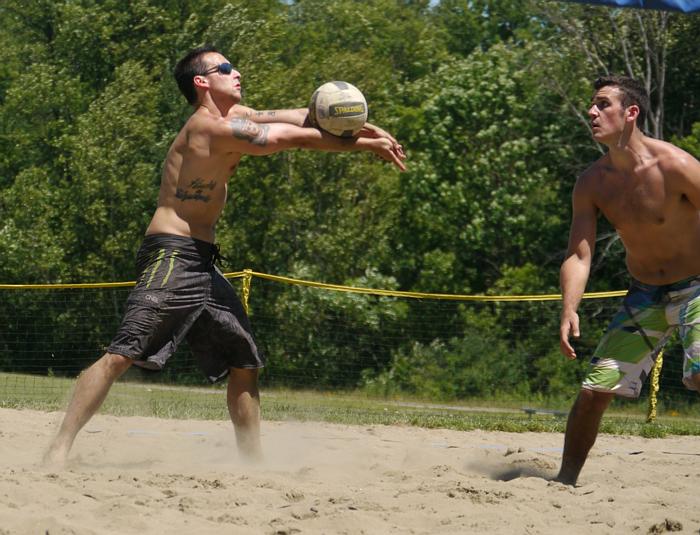 The ball on the arms, and the facial expressions, make for a great photo!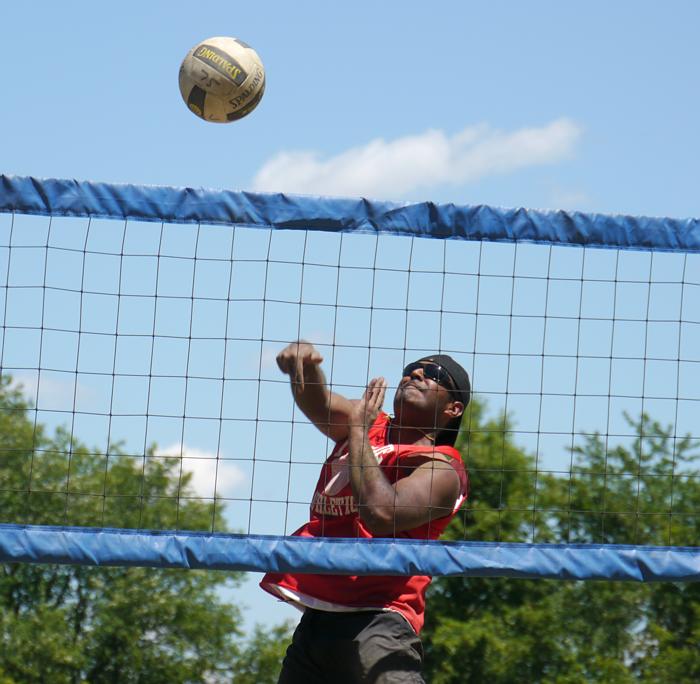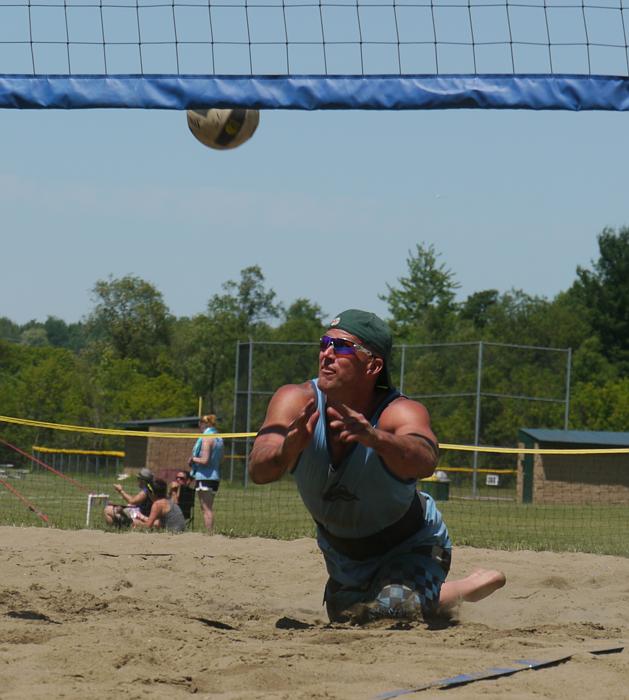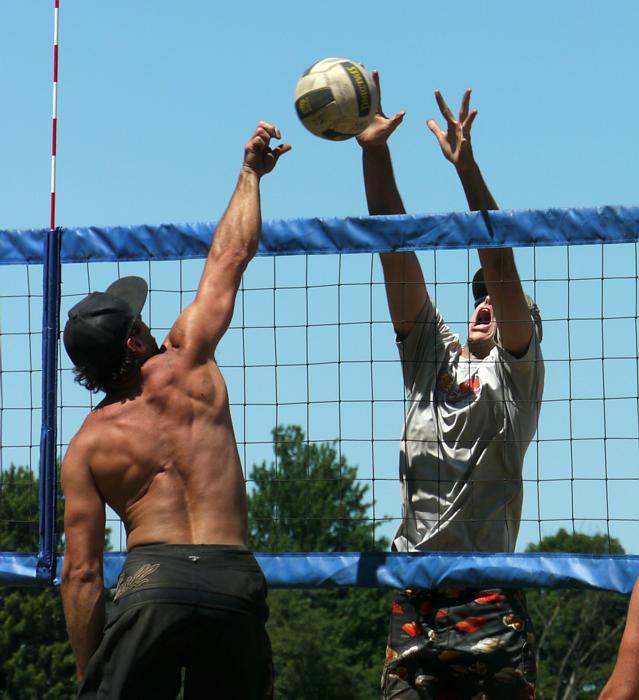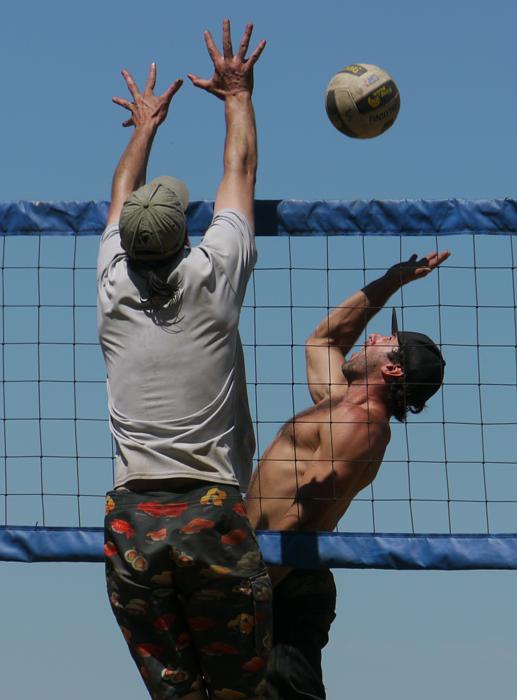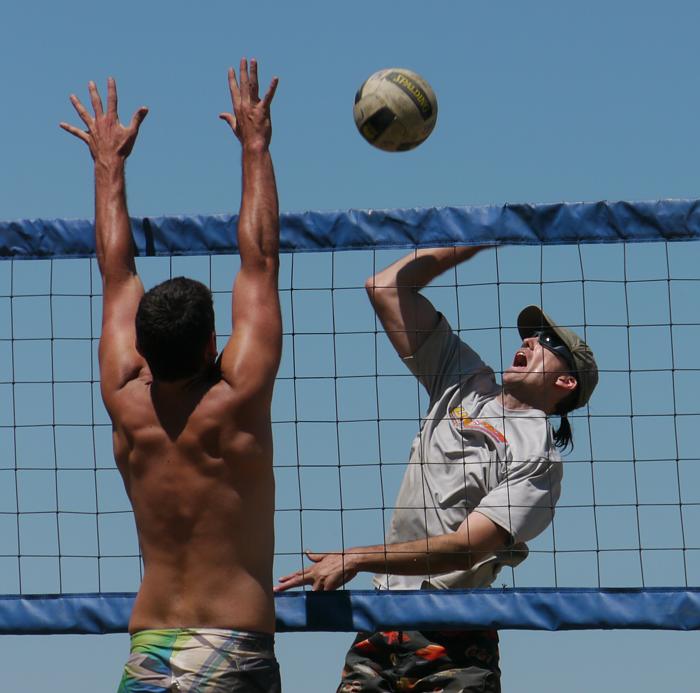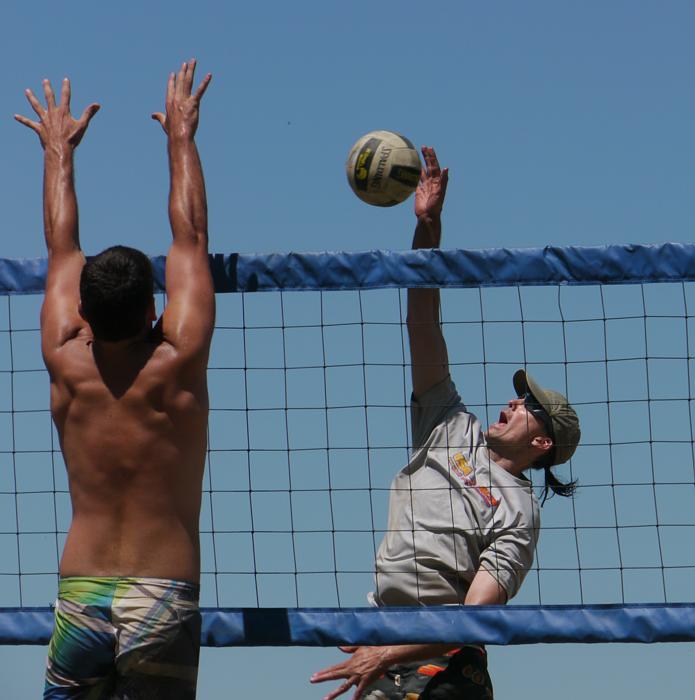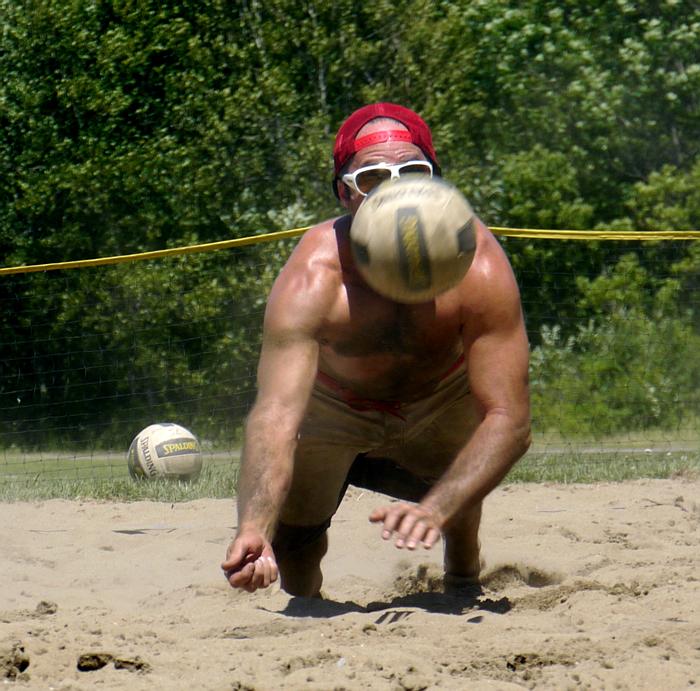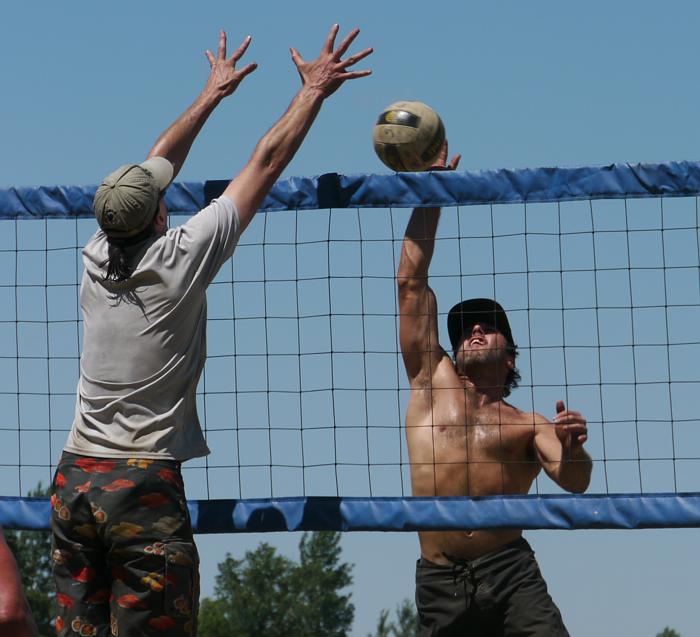 I love the highlight on the ball!