My Jet lathe. It's the smallest real lathe you can buy, and more than enough for my purposes. It weighs about 150 lb and is about 45 inches wide. It includes a 3-jawed chuck, a 4-jawed chuck, a face plate, a steady rest, a follow rest, a rotating tool post,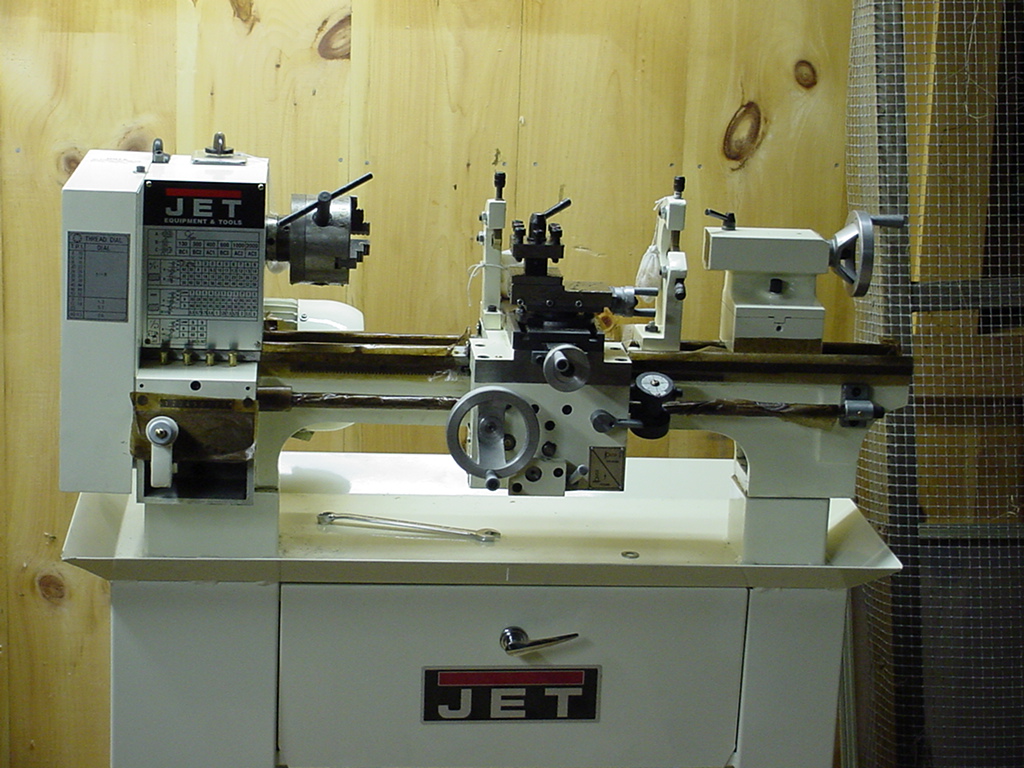 The three-jawed chuck, along with the wrench used to adjust it. The chuck is about 5" in diameter.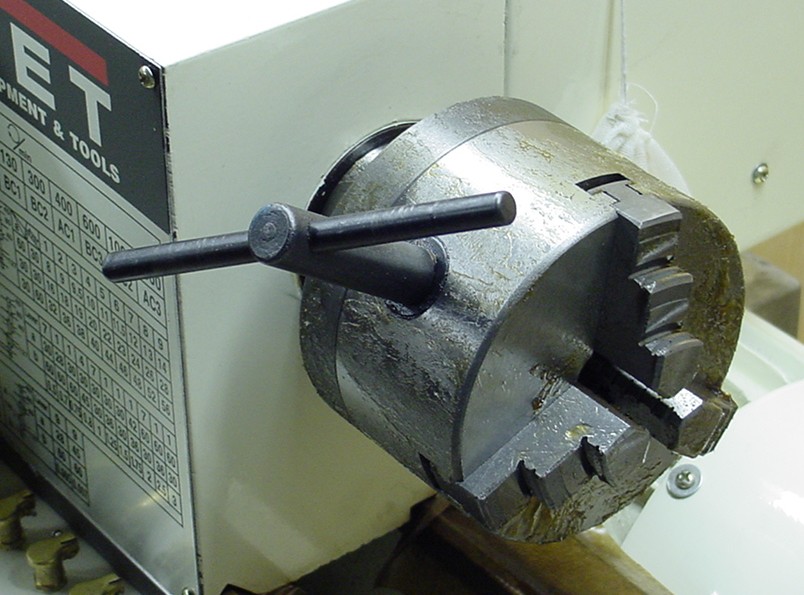 The four-jawed chuck, with its wrench. This chuck is about 7" in diameter.